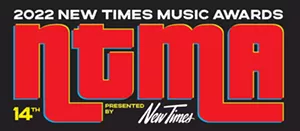 Each year we not only honor local musicians, but also recognize those who have contributed to help enrich, support, and further music's reach in our community. These contributors bring ideas, inspiration, and dedication to this art scene that have helped nurture and grow the music scene—whether it's bringing new sounds to the area or giving people the tools they need to create their own. For these patrons, we present the inaugural Local Legend Award—an award given to a person or group that we feel has helped make important contributions to the music community.
Past winners
2021 - Wally Barnick
2020 - Paul Irving
2019 - Neal Losey
2018 - Todd & Korie Newman
2017 - Bruce Howard
2016 - Glen Starkey
2015 - KCPR and Founding Members
To nominate your Local Legend just follow the link below and submit your vote.

The winner will be announced at the awards & showcase! Date and location TBD