2013 was the Year of the Leak. Or maybe it was the Year of the Web Hoax. Either way you look at it, we could only go with one theme and the leak was easier to illustrate on the cover.
So without further ado:
January


THE MORRO BAY STORM The year kicked off with a bang in Morro Bay, where the new city council majority smelled the direction the icky winds were blowing on the city's long-held plans to upgrade its waste-water treatment plant at its current location, and voted to concur with a California Coastal Commission staff report to deny the project. Moreover, they suspended all work being done on the city's behalf from its three consultants: Susan McCabe, Project Manager Dennis Delzeit, and firm Dudek. But not before shelling out some $144,417, $197,145, and $430,762, respectively. The commission ultimately ruled that the old plant couldn't be replaced with a new one because the area where it rests must be used for visitor-serving purposes under the Coastal Act, and not for industrial facilities, such as sewage plants. Not to mention its location in a 100-year flood zone. Flush!

SANDBOX HEROES Morro Bay council members Nancy Johnson and George Leage made clear they had no intention of playing nice with the new council—a pledge they've carried over into 2014.

THE BOOM HEARD 'ROUND THE STATE While they were at it, the Coastal Commission sunk Pacific Gas & Electric's plan for high-energy off-shore seismic testing due to intense backlash from everyone from fishermen to environmentalists to squeamish politicians.

CARTER, WE HARDLY KNEW YA He was the SLO city councilman you loved to hate—or hated that you loved him so much. Either way, it was a sobering moment when the number-crunching Andrew Carter announced he had found a job as the city administrator for the unincorporated town of Guadalupe and would vacate his seat. We never could have guessed how much he helped business get done on the council before the resulting 2-2 split among remaining members lasted a painful six months, until the June special election brought in Marx-Ashbaugh ally Carlyn Christianson and order returned to the jungle.
February


NO DOUGHNUT Conspiracy theorists and anti-cop fearmongers held their heads high when Cory Pierce, a six-year veteran of the SLOPD and sometime-undercover narcotics officer, was snatched up by the FBI on suspicion of conducting a bribery scheme that involved charges of illicit drug use, pilfering evidence lockers, and failing to report confidential informants. The arrest prompted the D.A.'s Office to reexamine past cases Pierce was involved in. To this day, no convictions have been reversed. LEAKED: Pierce, as a member of the now-defunct SLO County Narcotics Task Force, was one of two undercover officers to trick members of the Doobie Dozen into selling medical marijuana under the impression he and his partner, SLOPD officer Amy Chastain, were qualified patients.

SHE PULLED A MOLNAR! Just months after a failed bid for mayor, Grover Beach council member Phyllis Molnar announced she had decided to leave the city and her position, giving a mere three days notice, solidifying her less-than-popular reputation with constituents. Make that former constituents. LEAKED: Whoops! Molnar forgot to mention that she had begun the loan process for her new home south of Arroyo Grande as early as October, when she was campaigning for mayor. Interestingly, that same week, "pulling a Molnar" forever entered the Grover Beach vernacular for doing something inexplicably stupid.

A TRAGIC CASE San Luis Obispo resident Christopher Shumey, 36, was found guilty of the January 2011 murder of his mother in his downtown SLO apartment and of firing at responding officers. Shumey's father testified at the trial that Christopher had long struggled with mental illness and pleaded for leniency for his son. Following the sanity phase of the trial, Shumey was found legally sane at the time of the incident and subsequently sentenced to 40 years in state prison.

EAT MY DUST, SLO POKES SLOPD Chief Steve Gesell implemented a rare policy, directing officers to not give chase to non-violent suspects fleeing in vehicles within SLO city limits. Gesell told New Times the directive only applies when there's a lack of clear and immediate danger to the public—the same risk he intends to avoid with a high-speed chase down narrow streets and densely populated neighborhoods. LEAKED: Numerous sources in law enforcement in neighboring communities told New Times the policy rubbed their bosses the wrong way, and was another example of "SLO elitism."

BEHIND CLOSED DOORS Former New Times Staff Writer Nick Powell explored the less-than-clear-cut world of prosecuting alleged child molesters, speaking with traumatized victims, stretched-thin prosecutors, and victims' rights advocates who fight to end stigmas associated with bringing real-life monsters to answer for their crimes. LEAKED: A North County resident is now speaking out against the prosecutors running for District Attorney, leveraging the fact that neither Dan Dow nor Tim Covello opted to file charges against the man accused of sexually and emotionally abusing his granddaughter for years against both prosecutors' claims that they're tough on crime.

WHEW! THAT WAS CLOSE! News of the closure of the historic Fremont Theatre in SLO caught moviegoers by surprise. Luckily, lease negotiations between the operator and owners John King and Rob Rossi were settled—at least temporarily—just in time for Valentine's Day.

THE GREAT SWINDLER? New Times News Editor Matt Fountain exposed the shady dealings and plethora of civil lawsuits against former Grover Beach financier Al Moriarty, who allegedly bilked some 30 victims—many elderly—out of some $22 million in an alleged Ponzi-type scheme. Fountain tracked Moriarty to his new home in Washington state, where the 79-year-old self-proclaimed financial whiz made defiant yet seemingly incriminating statements, which helped the DA's Office eventually file criminal charges against him. He remains in SLO County Jail awaiting trial. LEAKED: Moriarty gifted the California Polytechnic State University Foundation $600,000 for the purchase of a state-of-the-art scoreboard. According to court records, Moriarty loaded gold into the trunk of his car in Washington and drove down to Santa Barbara where he sold the gold for cash—the money he paid to Cal Poly.

END OF AN ERA Following a $1.1 million fine levied on the South County Sanitation District over a 2010 sewage spill, longtime district administrator John Wallace resigned on Feb. 20. He'd held a dual role as district administrator as well as president of its contracted engineering firm for more than 28 years, a conflict cited in a 2011 county grand jury report.
March


DON'T UNDERESTIMATE THE WORKING MAN Following an uproar from owners of local manufacturing businesses on the south side of town, the SLO City Council had to quickly abandon and redraft parts of a controversial plan to rezone a number of areas around south Broad Street.

MORE SORE LOSERS A SLO County judge tossed out oil firm Excelaron's lawsuit against the county for the dismissal of its proposed project to drill as many as 12 wells in rural Huasna Valley. The company claimed the project would have earned approximately $6.24 billion over its lifetime. Sure enough, the decision was appealed in April and remains ongoing.

RAW DEAL On March 22, Austin Sarna, a 22-year-old Vallejo man accused of attempted murder after intervening in a one-sided fight between a group of late-night drunks and a passing motorist, and who inadvertently sliced an artery of one of the attackers with his knife, accepted a plea bargain with prosecutors that ended up keeping him out of prison. The attempted murder charge was dropped to assault with deadly force after the community took notice of the case and the credibility of the group of young assailants was questioned.
April
CLOSURE? A Teichert Construction foreman in charge the day two workers drowned while working on the Nacimiento Pipeline project was sentenced to three years of felony probation. Henry "Hank" Duggins was found negligent in the deaths and ordered to complete 1,000 hours of community service while formally reporting to a probation officer.

SUNNY DISPOSITION After years of debate and code enforcement wrangling with the county, a settlement was reached in the case of SLO rancher Dan De Vaul and his Sunny Acres property. The agreement settled a lawsuit filed by De Vaul in 2009, and allows him to finally construct a long-sought sober-living facility on his 72-acre ranch.

INTEREST OF JUSTICE? In a rare local court decision, SLO Superior Court Judge John Trice ruled that a retired Pismo Beach police officer systematically and deliberately skirted DUI suspects' due process rights by failing to issue what's called a Trombetta advisement, in which officers are required to offer and explain the benefits of blood tests to determine a person's blood alcohol content. The ruling came in the case of Robert Sproston, who was caught driving with a BAC of .21, but Trice ruled that the DA's Office would have to proceed without the breath sample taken by Officer William Garret or dismiss the case. The office dismissed, then appealed, the case.
May


RAYS OF ILLNESS Heat exhaustion, attacking swarms of bees, and long, long drives are some of the job hazards for those working to install two solar farms under construction on the Carrizo Plain. In May, something much more deadly came around, after numerous employees reported contracting Valley Fever. A political dust storm was stirred when the 550-megawatt Topaz Solar Farm—one of the world's largest solar farms—and the 250-megawatt California Valley Solar Ranch came to town, slated to be built amid highly sensitive habitat. That all eventually settled, and construction started. But the dust stirred up from construction began to show signs of a possible trend: As of May, 28 workers at the solar farms had fallen ill with Valley Fever, a disease caused by inhaling a fungal spore native to the area. Meanwhile, a contract employee at the Topaz Solar Farm was arrested by sheriff's deputies on suspicion of holding half an ounce of methamphetamine and illegally possessing a handgun. The suspect was already a convicted felon.

THROW AWAY THE KEY The final two suspects in the grim murder case of 15-year-old Dystiny Myers were thrown in jail for life. Rhonda Wisto, the ringleader of the group of murderers and thieves, and her son Frank York were both given life sentences. "You said she was a nobody. Well, look around, lady, because you're sitting there all alone," Myers' mother, Aileen, told Wisto just prior to sentencing. "I do not forgive you at all, and may you rot."

UNREASONABLY HIGH COST OF LOCAL HEALTH Templeton's Twin Cities Community Hospital was named as being among the highest-costing hospitals in the state of California. The California Nurses Association, one of the unions representing employees at Twin Cities, released a report that put the hospital among the highest charge-to-cost ratios. The report found the hospital had an 813 percent charge-to-cost ratio, meaning for every dollar of care the hospital provides, it bills the health-care provider $8.13. The report came as the country was getting ready to launch the Affordable Care Act—aka ObamaCare—and also during a failed bill in the California State Legislature aimed at ratcheting up regulation at nonprofit hospitals.
June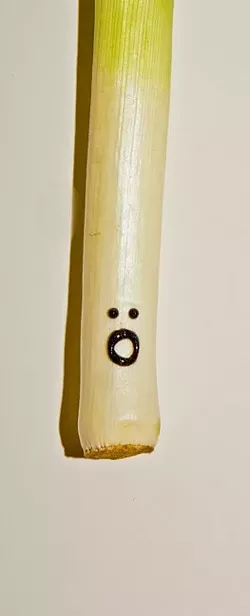 ONE PLANT LEFT STANDING Southern California Edison's nuclear power plant in San Onofre, near San Diego, shut down for good after it was announced that the utility wouldn't repair its two reactors that went offline in 2012 after a leak in a steam generator tube was discovered. The discontinuation of operations at San Onofre leaves nearby Diablo Canyon nuclear power plant as the sole sister still operating in California. Diablo Canyon's operators, Pacific Gas and Electric, have applied to renew the plant's license, which is set to expire in 2024 and 2025. In the meantime, seismic studies have been underway, aiming to better understand the earthquake faults that sit near the nuclear juggernaut.

ADDING INSULT TO INJURY After SLO firefighter John Ryan Mason pummeled a former friend in the bathroom of a San Luis Obispo bar and avoided conviction on battery and assault charges, Mason first got fired by the city, then got rehired. The hiring caused quite a stir, after a hung jury led to a mistrial and no conviction for the defendant, who allegedly left Jory Brigham unconscious with a broken face on the floor of Pappy MacGregor's Bar & Grill. The bathroom brawl happened during a wedding party at the bar, after months of beefing and personal accusations came to a head.

EAT, DRINK, GET MARRIED!
The U.S. Supreme Court sent those homophobic Proposition 8 supporters home packing. The nation's highest court struck down Proposition 8, which banned gay marriage in California after narrowly passing in 2008, and the 1996 Defense of Marriage Act, saying that the laws failed to protect state statutes and constitutional protections of equality. The Supreme Court ruling sparked excitement across the state, and then, a slew of same-sex marriages that for many, were overdue, emotional, and a long time coming.

FAREWELL TO A SUPERVISOR Fourth District County Supervisor Paul Teixeira died of a heart attack on the night of June 26. The unexpected passing of Teixeira, a Nipomo resident, left the five-member county Board of Supervisors with a vacant seat all summer long. A much-anticipated appointment by Jerry Brown came in late September. While the seats are nonpartisan, right/left politics always play some sort of a role. Teixeira's seat has often been considered a swing vote, despite the seat's recent history of right-leaning occupants. The supervisor's death, however, put the appointment up to the Democratic governor, creating a slight shift in the board's balance of power that will certainly be challenged in the upcoming election.
July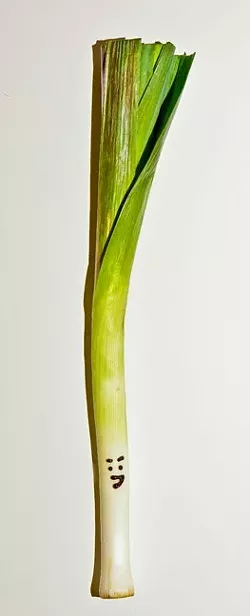 GIVE IT BACK Not long before Atascadero leaders planned to return to their historic City Hall after finishing repairs from damages caused by the 2003 San Simeon Earthquake, the Federal Emergency Management Agency (FEMA) asked the city to return some of the money the agency gave the city to fix the building. The $2.7 million in question came as part of a $26.3 million aid bundle, and was used to rent a closed-down bowling alley for use as a temporary city hall. FEMA, which asked for the money back after the Department of Homeland Security's Office of Inspector General called out the agency and Atascadero, cited a conflict of interest in the less-than-arm's-length-relationship between the city and its redevelopment agency that handled the funds. The City Council and the redevelopment agency have the same board members, have the same staff, and operate from the same desks, creating an overlap that wasn't necessarily apparent when Atascadero was given the money.

LEFT OUT TO DRY The landmark Cayucos Pier was fenced off July 5 for failing to meet sufficient safety requirements. The fencing was put up just a day after the beach served as one of the area's most popular places to get drunk and light fireworks—an American pastime free of danger—during the celebration of Independence Day. A little bit of chain link fencing and a lack of wood weren't enough to prompt the community to say goodbye, however. Locals threw a benefit concert on the beach in November, and fundraising efforts are continuing in the effort to restore the historic pier, built in 1876.

A.G. CHIEF: 'UH OH' On the evening of July 7, Arroyo Grande Police Chief Steve Annibali parked his take-home police vehicle on the side of the road and went inside for the night. He couldn't park in his driveway because a pile of recently delivered mulch blocked his way. The next morning, Annibali, thinking it was just a typical morning, walked out to his vehicle to find broken glass and the never-pleasant discovery that someone had stolen his gun, badge, and police ID, all of which were left in the car under the seat. "I walked out on Monday morning, noticed glass shattered across the sidewalk, and I said 'uh oh,'" Annibali told New Times. The chief filed a crime report right away.
August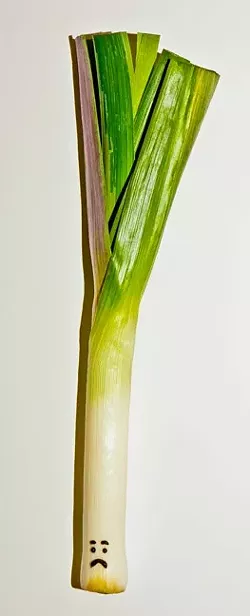 NASTINESS OF THE NILE Mosquito specimens obtained in July from Chumash Park in Pismo Beach tested positive for West Nile virus. As a result, Pismo Creek was treated with a biological insecticide that prevents mosquito larvae from growing into adults.

THIS DRONE'S FOR YOU Nearly 70 experiments involving drones—or UAVs (unmanned aerial vehicles), for the technically inclined—were carried out at the Camp Roberts National Guard base Aug. 5 to 8. All the experiments involved non-weaponized drones primarily intended for use in agriculture, surveillance, and disaster response.

OH, SNAP! Sparked by the rehiring of a firefighter who was previously terminated after his involvement in a bar fight, and the subsequent retirement of Fire Chief Charlie Hines, a public feud erupted between San Luis Obispo City Manager Katie Lichtig and City Councilman Dan Carpenter over the turnover rate of city department heads and Lichtig's management style. LEAKED: "You've made it abundantly clear in previous conversations that my interpretation of your manipulative/deceptive management style is NOT consistent with the majority of my colleagues. Why would I waste any more time with your propaganda?" Carpenter wrote to Lichtig via e-mail.
"Since you speak of management style, as one of my supervisors I would like the opportunity to discuss this with you instead of you communicating your opinions via e-mails to me and the media. I stand ready to have that conversation with you or with the entire council if that is your preference," Lichtig replied.

FORGET IT, JAKE, IT'S SLOTOWN On Aug. 20, the SLO City Council unanimously voted against imposing a moratorium on new bars and restaurants that serve alcohol. A group in support of the moratorium known as Save Our Downtown responded with a scathing e-mail sent to council members, which led to a debate between council member Carlyn Christianson and chair of Save Our Downtown Allan Cooper.

GOOD PR IS HARD TO FIND As the season turned autumnal, the weather wasn't the only chilly thing in San Luis Obispo. On Aug. 30, Rosetta, a local marketing firm with a lucrative marketing contract with the city, coldly and unceremoniously canned Bentley Murdock after he had served as the city's "Social Media Ambassador" for a mere six months. It was a major misfire for the city's ShareSLO campaign and both Rosetta and Murdock were speaking litigiously as the conflict spilled over into early September.
September


MORRO BAY DIVIDED—AGAIN Sept. 12 saw the genesis of SLO County's biggest, most contentious story of the fall: the effort to oust Morro Bay City Attorney Rob Schultz and City Manager Andrea Lueker. The very first special closed session meeting on the matter drew almost 200 people to the standing-room-only Vets Hall, and inspired scads of vitriol and anger. Though the cantankerous Morro Bay old guard was out in full force, the new guard (led by Mayor Jamie Irons) clearly had the City Council majority and wasn't swayed by name-calling and allegations of sour grapes.
October


COVER ME, I'M GETTING INSURANCE It was a long time coming, and it kind of stumbled out of the gate, but the Affordable Care Act's California incarnation—Covered California—finally launched on Oct. 1. State Sen. Bill Monning (D-Carmel) even made a trip to SLO on Sept. 25 to promote the health-care exchange. Even as the landmark legislation opened the door to thousands of new health-care buyers, it was dwarfed by an even bigger government story …

SPANKIN' IT, DC-STYLE Namely, the federal government shut down for 16 stressful, unpleasant days in October thanks to some asshole-ish partisan brinksmanship befitting our elected representatives. Hundreds of SLO County workers employed by the federal government were furloughed; numerous local parks, monuments, and offices were shuttered; and the entire nation was on edge. Pismo Beach troubadour Greg "Spanky" Baldwin paid a trip to Washington, dropping his drawers in order to protest the shutdown. Ultimately, Congress reached a last-minute deal to avert a debt ceiling breach on Oct. 16, but it still set up another potential shutdown/debt ceiling showdown for early 2014. Are you going to say it or should I? OK, Congress is the worst. Boom!

WATER AND POLITICS Mid-October saw a flurry of local political action. Oct. 8 featured the swearing-in of newly appointed District 4 Supervisor Caren Ray. Hours later, the county's Board of Supervisors voted to extend the Paso Robles Groundwater Basin urgency ordinance (originally enacted Aug. 27) for two more years. The ordinance places a moratorium on new and continued use of groundwater over the basin, mitigating fears of many North County residents with dried-up wells. With a growing population, a booming wine industry, and extreme drought conditions, water management issues proved again to be a top SLO County story in 2013.

BRING IT, NEWBIE! Just a few days later, Muril Clift, a Cambria Community Services District director, announced that he would challenge incumbent District 2 Supervisor Bruce Gibson in 2014. Not to be outdone, Caren Ray only got to serve two days as District 4 supervisor before Nipomo businesswoman Lynn Compton announced that she would oppose Ray in 2014.

FITTING CHOICE Alleged Ponzi-schemer Moriarty again made news when he inexplicably decided to switch lawyers on Oct. 16. Incredibly enough, his new lawyer of choice—Scott Whitenack—met Moriarty when both men were being held in SLO County Jail. What's that again about birds of a feather?
November


PAPA DON'T PREACH As the calendar rolled into November, the City of Pismo Beach, the city council, Mayor Shelly Higginbotham, and City Chaplain Dr. Paul Jones were hit with a whopping 252-page lawsuit objecting to Pismo's style of public prayer. The lawsuit was more than a year in coming, and sought to brand Jones' pre-city council meeting prayers as sectarian and unconstitutional, inappropriately jamming together church and state. No word yet if Jesus will be offering Jones a defense strategy.

A MORRO BAY POWER PLAY PART DEUX News kept flowing out of Morro Bay like effluent into the estuary as the parent company of the iconic Dynergy power plant announced on Nov. 7 that the beleaguered plant would close in February 2014. On Nov. 12, the City Council met for the umpteenth time this fall, when they officially approved Rob Schultz's termination and initiated a separation agreement for Andrea Lueker.

PROSECUTORS DIVIDED Another office showing signs of turmoil in late 2013 was the District Attorney's, as longtime D.A. Gerry Shea announced on Nov. 18 he wouldn't run for re-election in June 2014. That same day, Deputy D.A. Dan Dow signaled his intent to run.

HOLIDAY SPIRIT, LONGBRANCH-STYLE As Thanksgiving approached, the People's Kitchen in Grover Beach—which has long provided hot meals to food-challenged South County dwellers—was booted from their location on Nov. 22. The Grover Beach City Council had denied the kitchen's conditional use permit on Oct. 7 after a concerned group of residents formed the Longbranch Neighborhood Coalition and lobbied hard to move the kitchen. The kitchen has since gone mobile and is looking for a new home.
December


CRUDE PROPOSAL Though it had been moving forward faster than a speeding bullet, a rail spur extension project at the Phillips 66 Santa Maria Refinery in Nipomo eventually encountered opposition in early December. Specifically, several environmental activists spoke out against the plan to ship volatile Bakken crude oil by train through SLO County, citing the massive July explosion and disaster in Quebec as a worst-case scenario.

Send remnants of 2013 holiday cheer to Managing Editor Ashley Schwellenbach at ashwellenbach@newtimesslo.com.