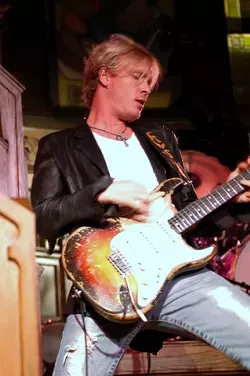 PHOTO COURTESY OF KENNY WAYNE SHEPHERD
YOUNG GUN SLINGER : Blues guitarist Kenny Wayne Shepherd, who plays May 27 at the Avila Beach Blues Festival, recently recorded a new album with his musical heroes, including B.B. King and Honeyboy Edwards.
# People with three names always sound like serial killers to me (John Wayne Gacy, anyone?), so you're forgiven if Kenny Wayne Shepherd sounds like someone who buries bodies in his backyard. Instead, the only thing he kills is the blues guitar. The guy's a monster!
He began playing at age 7, picking out Muddy Waters tunes by ear. At 13 he got his first real gig, invited onstage by the New Orleans bluesman Bryan Lee. Today, not yet 30, he's already got 17 years of professional experience behind him!
More than that, this skinny, blond, white kid from Shreveport, Louisiana, has serious credibility with those that count the most: America's living blues legacy. His most recent project, 10 Days Out, found Shepherd traversing American to play and record with folks like B.B. King, Clarence "Gatemouth" Brown, David "Honeyboy" Edwards, George "Wild Child" Butler, and a dozen other famed bluesmen.
Shepherd spoke to New Times via phone.
New Times On 10 Days Out, you essentially cede the spotlight to others. Was that hard on your ego?
Kenny Wayne Shepherd No, not at all. It was quite easy, really. I have a lot of respect for these musicians, so it actually came quite natural for me. I was playing a role similar to the role Johnny Winter played back in the '70s when he produced and played on Muddy Waters' recordings. Backing Muddy up didn't make him any less of a musician, and doing this recording fulfilled a big dream for me. It's become an important part of my life and I'm very proud of these recordings.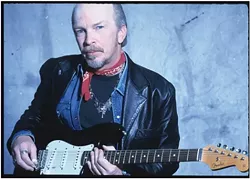 PHOTO BY DEONE JAHNKE
OLD GUN SLINGER : Dave Alvin and his band, The Guilty Men, also play the May 27 Avila Beach Blues Festival.
# New Times What did you learn or take away from your experience working with these blues greats?
Kenny Wayne Shepherd Every day was something different: learning about their lives, hearing them talk about working out in the cotton fields, 50 cents a day from sun up to sun down, hearing stories firsthand. And musically it was great. At one point John Dee Holeman played something on guitar and I had to make him stop and go back and show me how he did it. It was about making friends and playing with my musical heroes.
New Times As a white man working in what's traditionally been considered a black idiom, what difficulties have you had to overcome?

Kenny Wayne Shepherd Nowadays there seems to be more white people that are carrying on the genre. For some reason, the black community doesn't embrace it any more. So I really haven't dealt with much. For some of these old-school guys and in the past this was compounded by my age and race if and when I encountered any hint of racism, the minute I picked up an instrument and started playing, it went away. On this recording I was a little uncomfortable when I hooked up with Muddy [Waters] and [Howling] Wolf's band members. Here I was this young white guy, and they were all there for me but they didn't know me. I was just some white guy who wanted to play with real blues musicians. But by end of the jam session they were high-five-ing me and hugging me and patting me on the back.
New Times It's interesting that you mentioned that the black
PHOTO COURTESY OF LOS LOBOBS
SLINGERS DE PISTOLAS : Famed East L.A. band Los Lobos headlines the May 27 Avila Beach Blues Festival
# community doesn't seem to be embracing this genre any more. Why do you think that is? Does it have to do with it being embraced by the white community, sort of like jazz, another black idiom now carrying on mainly by white players? Or does it have something to do with generational strain and rap and hip hop being more authentically black right now?
Kenny Wayne Shepherd I'm not sure. There are plenty of white kids into rap. I guess I just look at blues as being too far separated from young kids today. This generation is three or four times separated from the originators of this music. Plus you can't pick up a blues record and hear about pulling out gats and killing people.
New Times Blues is a form steeped in tradition. You're basically its youngest credible purveyor. When you look to the future of blues, what do you see?
Kenny Wayne Shepherd Well, you know what, man, I see that it goes on farther than I can see. This genre is going on 100 years old, and it'll keep going long after I'm gone. It's got a strong fan base and plenty of young guys like me to carry on the tradition. I certainly don't see it ending with me. Blues has a bright future, but it's cyclical. Like any music, it grows in popularity, then becomes less popular. I know it'll never die.
Kenny Wayne Shepherd appears with Los Lobos and Dave Alvin & The Guilty Men on Sunday, May 27, at the Avila Beach Resort Beach Bowl for the 14th Annual Avila Beach Blues Festival. Gates open at noon and the show starts at 1:30 p.m. Reserved theater-style, table seating, and general admission lawn tickets ($38 to $63) are available at all VALLITIX outlets, including Boo Boo Records in SLO, the Mustang Ticket Office on the Cal Poly campus, and at the Mid-State Fairgrounds Box Office in Paso Robles on-line at www.vallitix.com or by phone at (888) 825-5484.
Mother's day?
Mother Hips is one of those bands that causes fans to scratch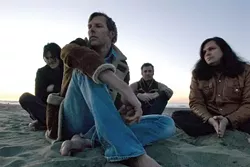 PHOTO BY N.D. KOSTER
MOTHER KNOWS BEST : After a long hiatus, Mother Hips are back with a killer new album and a May 25 show at Downtown Brew.
# their collective heads and think, "Why doesn't everyone else get it?" The Hips are a band that for nearly the entirety of their 16-year existence have been on the verge of making it.
When they came out with their debut Back to the Grotto in 1992, they were the new "it" band California darlings at the heart of a major label bidding war.
When they were finally signed to Rick Rubin's American Recordings, they were instantly labelmates with the likes of Johnny Cash, Tom Petty, and the Black Crowes. Back to the Grotto was reissued, two more albums followed, and the band blew up on the West Coast, but still they didn't "make it" nationally. "What in the freaking hell?" thought their fans.
They continued to record after being dropped from American Recordings, putting out solid, critically acclaimed albums like Later Days and Green Hills of Earth, yet they still couldn't bust out of their West Coast niche. Finally they decided to take an extended hiatus, and many speculated it would be permanent. Singers Tim Bluhm and Greg Loiacono recorded side projects, and Mother Hips seemed to disappear into the ether.
Now, six years since their last full-length studio album, the band is back and better than ever, returning to their breezy, psychedelic California pop roots with Kiss the Crystal Flake. Rolling Stone has said they're "divinely inspired by the four great (North) American B's: The Byrds, Buffalo Springfield, The Band, and The Beach Boys," and indeed they've recreated the soaring harmonies of the Beach Boys and put together an organic-sounding dozen tracks that traverse the great American rock'n'pop landscape. New Times spoke to Bluhm and Loiacono by phone.
New Times You've had so many ups and downs and near misses and almost was-es. What's kept you together all these years and got you together again after a long hiatus to record this record?
Tim Bluhm Those ups and down are tough. Your heart gets broken and you become discouraged, and after awhile we realized we had to stop thinking about why we weren't making it. People were always saying "You guys deserve to be so much bigger than you are," and we believed that for awhile, but then we realized that's an absurd way to go through life, always having these expectations.
New Times So the pressure's off?
Tim Bluhm Yeah. We figured out the pressure was coming from our own expectations, and that's one of the things you can control. It was about changing our attitude, and now it feels great.
Greg Loiacono During our hiatus, we had a friend who kept pestering us, saying "Let's set up a show here. You guys could make some money and have some fun." Finally we said, "Why not?" We'd been doing our own thing for awhile and thought, "It's pretty tough out there without the band." We had a little energy going and then, Camera [a record label] came to us and said, "We really want to make an EP with you guys." We said, "Okay. We're not looking for anything, but okay." People were coming out to some shows, having a good time, we were making a little money, and suddenly we were back in action. Now the attitude is, Whatever comes out way, great, if it doesn't oh well.
New Times So how tenuous is your reformation? Is this your last shot? If it doesn't happen with this record, will you disband?
Greg Loiacono That's just it: We're not really taking shots anymore. We put this record out because we wanted to, but we're not expecting anything out of it. If something great comes of it, we'll embrace it with open arms and be stoked, but that has no determination on how we're going to proceed.
New Times It does seem bizarre that you guys never made it. Even American Recordings couldn't quite get you guys into the mainstream with the three records on that label. Why is it taking the rest of the country so long to figure out what the West Coast seems to have discovered way back in 1992 when you released Back to the Grotto?
Greg Loiacono I wish I knew. That's a great question.
New Times Did American put a lot of money behind you?
Greg Loiacono They put it into the recordings but not necessarily into promotion, but I think by the time we put out Part-Timer Goes Full, the A&R guy who signed us to the label faded out of the picture. It's a familiar story: The guy who brought you to the label leaves, and you're stuck with guys who don't really believe in you you get lost in mix. To be honest, we don't spend a lot of time speculating why and why not we didn't make it. I did at one time, but now I'm grateful to be playing with the band again. We played a sold-out show in New York, a sold-out show in Chicago, a sold-out show in Portland. I'm incredibly grateful to be in a band this long, playing with people I like.
New Times Speaking of playing with people you like, you two have never sounded better together. Is your singing something that comes naturally to you two, or did you have to work at it?
Tim Bluhm Really natural. One of the things I noticed when I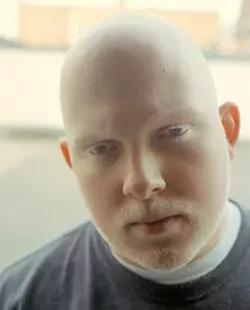 PHOTO COURTESY OF BROTHER ALI
BROTHER WITH A LACK OF COLOR : Albino rapper Brother Ali plays Downtown Brew on May 24.
# took a hiatus was that I really missed that natural ability to make that noise without even trying. On this record, the material was so new that we hadn't performed much of it before an audience. A lot of vocals happened for the first time right in front of the microphone.
New Times There's something very different about this record from the last few, something more organic and natural about it. In what way did you find this one different from previous efforts?
Tim Bluhm This record probably sounds more like our first record. The structure of songs are more adventurous. On Green Hills Of Earth, that one has a somewhat psychedelic sound, but the song structure is very straightforward. I think this goes back to our shift in thinking, but we realized we didn't have to be straightforward. We didn't have to make a tidy record. This is also the first record we've had Paul Hoaglin playing bass on, and you can really hear that. Even when his parts are subtle, they're very intricate. There's a lot going on down there.
Greg Loiacono The other most obvious thing that's different is the songs that are on that record were almost exclusively created for the album. In the past, the songs that went on our records were ones we'd been playing for a year or two years, playing live and refining them, and once we got to the studio we'd just knock them out in one or two takes. I think that way created a more outer sense of recording, and this way was more introspective. We had no audience feedback except for the person recording it. I don't know how that contributes to the way it sounds, but it was a much different approach for us. Now when we're playing the songs out, they're evolving. We're feeling all these possibilities because we didn't condition ourselves to any particular way of playing. Watching them transform and watching the audience react to song, seeing the song expand live that's a really amazing thing.
See the triumphant return of Mother Hips on Friday, May 25, at Downtown Brew. Billy Midnight will open the 8 p.m. show. Advanced tickets are $16.50 at Boo Boo's, or $20 at the door. They'll also play a free in-store at Boo Boo's on at 2 p.m.
Ragg cleans up
SLO's own hard rocking punk/hardcore act Ragg has seen its share of ups and down recently. The band took a one year hiatus to work on another project (Catharsis), but is now back together finishing another album.
PHOTO COURTESY OF RAGG
ON (THE) RAGG : Killer local punk/hardcore act Ragg plays May 26 at Downtown Brew and May 27 at the Morro Bay Vets Hall for the "16 Bars for Peace" show.
# "We've been having some small successes along the way, but it feels like every accomplishment takes a few years off of us with the blood, sweat, and tears it takes to market ourselves and sell the music to an industry already over saturated," said guitarist Anthony Bolin. "We felt honored to have a producer J.C. Calciano, who was working on a pay-per-view event, call us to tell us that Vince Neil from Motley Cr¸e fame selected our song 'Brutal' off of the Kill By Inches album to be heard on his syndicated series Vince Neil's Rock Tails. The show's not one for the kiddies, if you know what I mean. It's a sequence of vignettes of Vince's personal wild, crazy, and yes sexual experiences, so we're happy the song was good for those 'special moments.'"
The past year has brought Ragg more commercial success when New York's Orchard Digital Distribution told them retail giant Target wanted to use their song "I Want More" from the band's Room Full of Clowns album for its 2007 national commercial campaign. Unfortunately, it wasn't all smiles and sunshine.
"You find out how the industry really works when something of this level happens to you," Bolin said. "Our lives from that moment on were filled with lawyers, contracts, producers, A&R reps, recording studios, and even a trip to L.A. to meet music producer legend and Orchard president Richard Gottherer. Very overwhelming, but we were grateful for the experience and to finally make definite financial gain. Then the best part of all was compensating contributors, which is where the divisions in financial disbursement became unbalanced. One lesson we learned and want all bands to know is that bands need contracts with each other before they need contracts with any person or company in the music industry. When all was said and done, we spent many months embattled with the case and in an unfortunate mediation process with prior band members. Luckily, all was resolved and everyone was compensated to their legal entitlements, although no one ever thinks they get what they deserve, just ask any broke and starving musician hanging up flyers at 2 in the morning!"
Ragg's current line up features founders and guitarists Monique Grajeda and Bolin. Debi Redd is on vocals. Chris Dollahite (a Gene Simmons worshipper) is on bass. And David Barron is the band's secret ingredient.
"Currently our music can be heard in the Central Valley on KRZR, and we were nominated last year for best modern band for L.A.'s Rock City Music Awards," Bolin said.
You can catch Ragg twice. They play with Soul Print and Five Years Forgotten on Saturday, May 26, at Downtown Brew (7 p.m. $7 at the door) and Sunday, May 27, they'll appear at The Morro Bay Vets Hall for the "16 Bars For Peace" show that honors America's Armed Forces. The $10, 3 p.m. event also features speakers and vendors, and R&B by Temiko (featuring Black Knight), and hip hop by D'Serna, Kevi Figgars Iyayi, Rob "C," Mixx'D MOBB, Rythmatic Foundation, Mr. Dynisty, MIDI & Yo NITTY, BOOGIEMAN, and DA' TRUTH. There will also be an open mic for speakers to express their views on war and its alternatives.
PHOTO COURTESY OF MIKEY DREAD
DREAD AT THE CONTROL : Reggae innovator Mikey Dread plays Downtown Brew on May 29.
# Dread not
Mikey Dread (ne e Michael Campbell) is a reggae innovator whose unique vocal delivery and producer prowess has made him a favored collaborator with the likes of The Clash, which garnered him the most recognition, but though his credentials and re sume started long before his eye-opening production on several releases with the renowned London punkers.
His work with The Clash helped integrate reggae into popular music throughout the world. Black Market Clash is a brilliant fusion of late 1970s punk rock with a heavy reggae bass and drum line. He also produced The Clash's "Bank Robber" and several reggae cuts on their internationally recognized Sandinista album.
Check him out on Tuesday, May 29, at 8 p.m. at Downtown Brew with The New Longview and Klockwyze opening. Advanced tickets are $16.50 at Boo Boo's, or $18 at the door.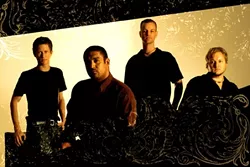 PHOTO COURTESY OF SHAWN JOHNSON & THE FOUNDATION
SOLID FOUNDATION : Shawn Johnson & the Foundation, which sounds a bit like the Dave Matthews Band, plays Frog and Peach on May 29.
# More music
Don't forget: Hip hop "it" guy Brother Ali plays Downtown Brew on Thursday, May 24. The albino performer used rap as a way to overcome the cruelty he faced as a child with colorless hair, skin, and eyes, poor vision, and extreme sensitivity to the sun. (8 p.m. 18-and-older $12 at the door.)
Cal Poly's Early Music Ensemble will present a variety of choral and orchestral works from 17th- and 18th-century Colonial California and South America on 8 p.m. Saturday, May 26, in the San Luis Obispo Mission de Tolosa. Tickets are $12 for the public and $8 for seniors and students, available at the PAC Ticket Office.
Hardcore punk/metal act The Chariot plays with Misery Signals, I Am Ghost, and I Hate Sally on Monday, May 28, during an all-ages, 7 p.m., $13.50 advance (at Boo Boo's) show.
Shawn Johnson & the Foundation, who recently performed on the main stage at the Tempe Music Festival, will play the Frog & Peach on Tuesday, May 29. Their style's been compared to Dave Matthews Band, Counting Crows, and Barenaked Ladies, among others.
CD Reviews
Wilco Sky Blue Sky
Having impressed the critics circle with two distinct albums one emitting purposely deconstructed pop songs (Yankee Hotel Foxtrot), the other an investigation into various song structures, from propulsive Krautrock to dissonant-tinged classic rock (A Ghost Is Born) Jeff Tweedy now turns down the Bunsen burner on his musical experimentation, and leaves his laboratory for the outdoor sun. Sky Blue Sky is the sound of Wilco enjoying a springtime drive, dusted with the acoustic richness that also sprinkles many of Neil Young's '70s recordings. In fact, it's the addition of avant-garde jazzist Nels Cline and his energized electric guitar flares that plug into the same Fender amps as Crazy Horse (note the fiery slashes that burst forth partway through "You Are My Face," also one of Tweedy's better-penned tracks). For a band that managed to merge commercial success with artistic curiosity, a soft rock album may seem like a retreat. But forget expectation and open the cellophane on a summery treat.
Malik Miko Thorne, of Boo Boo Records and KCBX's "Night Train."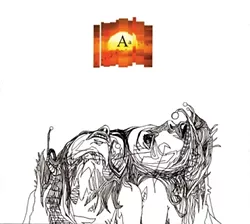 # Aa Gaame
Every genre is opening for exploration, and if you've previously turned your nose at the slightest whiff of a drum circle, consider taking a second sniff. New York's percussive noise rock quartet Aa (pronounced "Big A Little a") reformats the wild clamoring of percussive tribalism into an avenue for further experimentation by folding its hypnotic rhythms around a dizzying array of tape loops, synthesizers, and manipulated and modulated vocals. But don't consider this album a cerebral endeavor there are enough rhythmic explosions to second as an external defibrillator. Each track quickly bursts out bright and intensely, rarely stumbling out of a three-minute range, except for the goliath seven-minute closer, "Horse Steak," where all their knob twisting and voice-as-sound investigations are allowed to run amok. Volatile? Yes. But perfect for dousing your Burning Man float in flames, then stomping it out to the beat. Weak of heart need not apply.
Malik Miko Thorne, of Boo Boo Records and KCBX's "Night Train."
---
Glen Starkey is a (fill in the blank) idiot! Tell him to (fill in the blank) off at gstarkey@newtimesslo.com.