Four families, two countries, and 40 years of back-and-forth without a place to call home all intersect in reporter and Cal Poly journalism professor Katya Cengel's newly published book, Exiled: From the Killing Fields of Cambodia to California and Back. Cengel, who has written for publications like The New York Times and NPR, follows the stories of four Cambodian families as they face criminal deportation 40 years after their resettlement in the United States. Weaving together these stories into one narrative, Cengel finds that violence comes in many forms and that trauma is passed down through generations. New Times sat down with Cengel to discuss journalism, long-form storytelling, and more.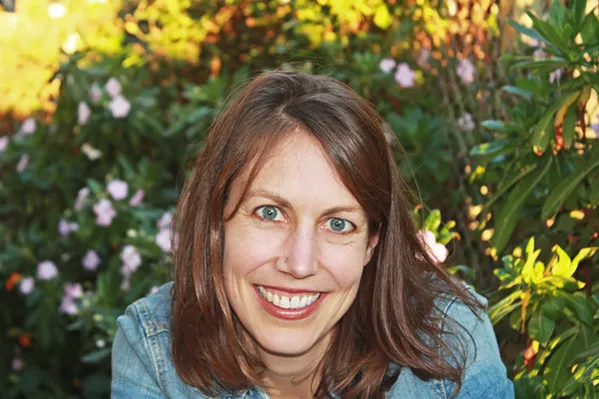 Photo Courtesy Of Katya Cengal
LOCAL AUTHOR Journalist and author Katya Cengel is based in San Luis Obispo and teaches introduction to news writing and global communications in the Cal Poly Journalism Department.
New Times: What is Exiled all about?
Katya Cengel: It's about refugee resettlement in the U.S. and the criminalization of our immigration policy and how trauma gets passed down. It follows four Cambodian families from the genocide in Cambodia to the U.S. and back to Cambodia.
NT: What inspired you to write Exiled?
KC: I wrote a foreign policy article and went to Cambodia for it and realized that there was more to this story than just an article. I started on it because immigration was in the news, as it is now with the election of Trump. I felt people needed to be aware of what was happening with deportation. What is the legacy of all of that? Also the survivors of the genocide are aging and I think it's important to document them.
NT: What was the process of reporting and writing Exiled like?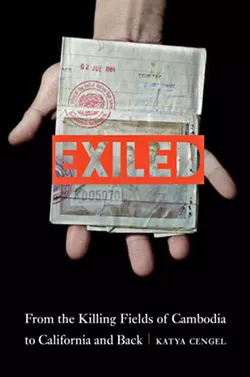 Image Courtesy Of Katya Cengal
NO MAN'S LAND Several decades after fleeing violence in their home country of Cambodia, families who have resettled in the U.S. are uprooted when they face deportation in Katya Cengel's nonfiction book, Exiled: From the Killing Fields of Cambodia to California and Back.
KC: First it was finding families willing to tell their stories, which was hard. I would check up on them. I went to Cambodia twice. Activists' organizations helped me to find people and to see what was going on.
NT: How did you get into journalism?
KC: In college I was a writing major and journalism seemed like a way to make a good living. I interned at a little weekly in Petaluma and it went off from there.
NT: What do you want readers to take away from Exiled?
KC: An awareness. I just want them to understand what these families have gone through and how it's affected the different generations and how that actually plays out in reality.
NT: What are some of your favorite publications to read?
KC: I like to read Longform. Alta Journals has some good stuff. Pacific Standard I like. BBC Stories has some good stuff.
NT: Do you have any upcoming books or projects?
KC: From the Ruins of the Soviet Union. It's a memoir-style book about my time working as a reporter in the Soviet Union less than 10 years after the fall of the Soviet Union and they were still learning how to deal with having a free press. Δ
Arts Writer Ryah Cooley is watching history repeat itself at rcooley@newtimessslo.com.