The Flaming Lips-Christmas On Mars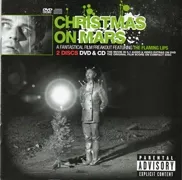 Fulfilling a long talked about rumor, The Flaming Lips finally finished their "fantastical film freakout" entitled Christmas On Mars. With a similar campy style and acting deficiency of an Ed Wood feature, Christmas On Mars may be watchable only to loyal fans and schlock enthusiasts. However, accompanying the 86-minute DVD is the true gold of this release: the movie's original soundtrack. As wondrous as antiquated sci-fi illustrations of tin robots and Buck Roger spaceships, The Flaming Lips capture the desolate eeriness of extraterrestrial landscapes and weightlessness with a mixture of orchestrated agitation and heavenly synthesized textures. Remember the dramatic escalation of tension in Stanley Kubrick's 2001: A Space Odyssey, just before the simians touch the Monolith? With or without the visuals, it's a menacing composition. Similarly, The Flaming Lips have constructed a soundtrack that captures the imagination without having to be propped up by its cinematic counterpart, which in this case, may be welcome.
Julian Koster—The Singing Saw At Christmastime
Holiday music can start to become obnoxious quickly. You begin to hear the same few standards everywhere you turn, whether blaring from a commercial or being piped out of a retailer's store speakers. Usually every Christmas, one or two albums update the traditional holiday songs with innovative freshness, making classic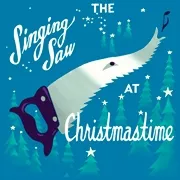 songs seem renewed. This year, Julian Koster (of Neutral Milk Hotel) takes a step back to the early 1900s and revives the ethereal tones of the musical saw for his album,
The Singing Saw At Christmastime
. As quirky and vaudevillian as this sounds, what Koster produces is otherworldly and charming. Like uncovering an attic of your grandfather's 78s, standards such as "Silent Night" and "The First Noel" are wordlessly haunting, sounding like they've been removed from crumbling turn-of-the-century film footage. Simple and starkly beautiful, holiday music has never sounded so melancholy and transfixing within the same warbling tone.
---
—Malik Miko Thorne, of Boo Boo Records and KCBX's "Night Train"