The CHP is asking for the public's help in finding an unknown driver who struck and killed a 22-year-old man near Paso Robles.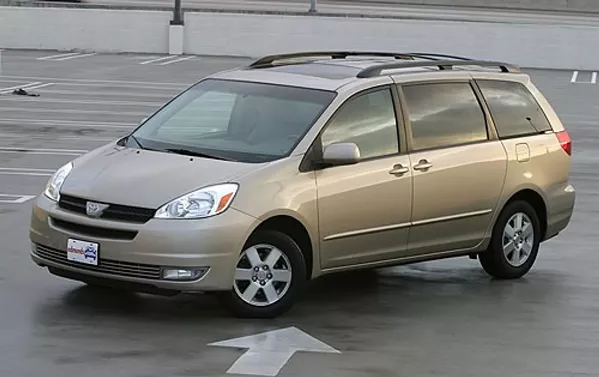 PHOTO BY COUTESY OF THE CALIFORNIA HIGHWAY PATROL
HIT AND RUN CHP investigators are looking for a gold Toyota Sienna minivan in connection with a fatal hit-and-run collision that killed a 22-year-old man in Paso Robles Oct. 11.
On Oct. 15, the CHP released a description of the vehicle that they say hit the man, Nathaniel J. Weatherly. Officials said they were looking for a gold-colored Toyota Sienna minivan. The year of vehicle is unknown, but investigators believe it may be between 2004 and 2007.
Investigators also said that the minivan might have damage to its front bumper, front grille, front windshield, or front fenders.
"All or some of these parts may be damaged as a result of this collision," a press release from the CHP stated. "This vehicle may have already been taken to a repair shop."
Weatherly, described as a transient whose last known residence was San Miguel, was attempting to walk or run across Highway 101 near the 13th Street overpass in Paso Robles around 5 a.m. on Oct. 11 when he was hit by the van, which was traveling southbound. The van fled and Weatherly was pronounced dead at the scene. CHP officials said there was a strong possibility that the minivan's driver lived in Northern SLO County or Southern Monterey County.
The CHP is asking anyone who has seen a vehicle matching their description, or with any information on the collision to call the Templeton CHP office at (805) 434-1822.