It's 2016, and it's an election year. Not only does that include a presidential race and a handful of contested local races, but also one for California's 24th Congressional District, which is up for grabs.
In April 2015, Lois Capps (D-Santa Barbara) announced her retirement, leaving behind the seat she's held for the Democratic Party for the past 18 years.
The district is among a small group with no incumbent running for re-election. Despite this, it doesn't appear to be a battleground state, according to some reports.
The Cook Political Report in February 2016 listed a "likely Democratic" winner for the 24th District this November, even though stating in a report three years ago that the district leans Democratic by only 4 percentage points.
Despite nearly two decades of a Democrat holding the seat, Sabato's Crystal Ball report from the University of Virginia Center of Politics still doesn't consider the district a Democratic stronghold, saying that the district only "leans Democratic."
Both Democratic and Republican candidates—and a couple of independents—are lining up to take a crack at the job. What's at stake? A $174,000 salary and two years to represent all of San Luis Obispo and Santa Barbara counties, as well as a tiny western sliver of Ventura County.
In the past month, I met with each candidate running for California's 24th Congressional District. It wasn't easy, but I tracked each one of them down for a one-on-one interview. Aside from their ideas, I got to know each one as a person for the hour or so that I conversed with them. I asked questions. I looked them in the eye. I peered into their souls. Everything was interesting.
California's primary on June 7 is open, meaning voters don't have to register with a party to choose their candidate. It's also known as a jungle primary, because only the top two vote-getters survive, regardless of party.
Voter turnout in the 24th District wasn't optimal in 2014; fewer than 199,000 ballots were cast out of an eligible voting population of more than half a million people. That's not surprising considering that only 14 percent of the public approved of Congress as of February, according to a Gallup poll. With a highly contested open seat during a presidential election, 2016 may be a different story.
Should you choose to vote, bring these profiles with you and let them be your guide. Candidates are listed in alphabetical order by their last name.
Katcho Achadjian
Katcho Achadjian is the incumbent state assemblyman representing the 35th District, encompassing SLO County and part of Santa Barbara County, in the California Legislature. He was elected in 2010 and reaches term limits this year. Before that, he served as a SLO County supervisor. He's running as a Republican.
PHOTO COURTESY OF CANDIDATE
He wanted to meet me on the second floor of a gas station in Arroyo Grande, which it turns out he owns. Actually, he owns a few of them.
Achadjian's life is an example of achieving the American Dream. Originally from Armenia, he came to the U.S. by way of Lebanon. He graduated from Cal Poly, putting himself through college by working night shifts at a Shell gas station, which he eventually bought. Aside from experience in public service, he brings a business background, having been a small business owner for the past 38 years. He said involvement in politics was never his plan, but added that "there's an opportunity for everything."
"The combination of working in the private and public sectors taught me a lot and that's the mindset I'll take to Washington," Achadjian told New Times.
In terms of bi-partisanship, Achadjian said his record speaks for itself. In the state Assembly, he was the chairman of the Committee on Local Government, which he said is rare for a member of the minority party.
Having come from the Middle East, Achadjian said he brings some foreign policy experience to the table. He added that his parents are survivors of the Armenian Genocide, an event that Turkey (a U.S. ally) denies ever happened.
Similarly to other candidates, Achadjian wants to eliminate regulations that he said hurt small businesses. He also wants to address student debt and make sure that college is more affordable. He wants to give graduates a chance to find and work in jobs in their fields before having to start paying back student loans.
He's been endorsed by Supervisor Lynn Compton and by every sitting Republican in both the California State Assembly and Senate.
Salud Carbajal
Salud Carbajal is currently the 1st District Supervisor for Santa Barbara County, representing citizens in the southern part of that county from Carpinteria to eastern Santa Barbara. First elected in 2004, he's now in his third term.
Originally from Mexico, he came to the U.S. as a young child with his father, who found work in Arizona through the U.S. guest worker program. After losing his job working in the copper mines, Carbajal's father fell back on his previous occupation as a field worker and moved to Oxnard, where Carbajal said they lived in public housing.
PHOTO COURTESY OF CANDIDATE
Carbajal earned good grades in high school and graduated from UCSB. Before he was elected to office, he worked jobs in the health and human services sector. He said he knows what it's like to be middle class and raise a family. In previous interviews, he's defended his past financial struggles.
"I know what it's like cobbling [together] financial aid and loans, and working your way through college," Carbajal told New Times. "I know what it's like to come from lesser economic means."
In reference to the hot topic of breaking partisan gridlock in Congress, Carbajal said he'll use his experience as a county supervisor (a nonpartisan position) to bridge the gap between the two parties. He said past accomplishments include working with other supervisors to create the "largest" rainy day fund in the county and achieving one of the highest bond ratings for a county in the state.
Among several issues he supports, he wants to raise the minimum wage, extend paid family leave, institute universal gun background checks, address the "broken" immigration system, and improve mental health services for veterans.
He served in the Marine Corps Forces Reserve, deploying to North Carolina for 33 days in preparation for the first Gulf War. During the interview, he bro-fisted me after I told him that I'm a Navy veteran.
Carbajal picked up an endorsement from Capps last July and recently from the California Democratic Party. He's also been endorsed by the Central Coast Democrats, SLO County 3rd District Supervisor Adam Hill, San Luis Obispo Mayor Jan Marx, SLO City Councilmember John Ashbaugh, and several teacher and worker unions.
Justin Fareed
At 27 years old, Justin Fareed is the youngest of all the candidates and wants to be the voice of the next generation in Congress. He met me at the office of New Times' sister paper, the Sun.
Running on the Republican ticket, it's not his first try at a Congressional seat. Finishing slightly behind Republican front runner Chris Mitchum, Fareed received 614 fewer votes than Mitchum, ultimately coming in third place in the 2014 race.
PHOTO COURTESY OF CANDIDATE
Fareed is from Santa Barbara. He's the vice president of the family business, ProBand Sports Inc., which specializes in devices that "prevent repetitive stress injuries."
Graduating from Santa Barbara High School, he was a running back for UCLA's football team before getting injured; he returned to play his senior year.
After school, he worked for senior Congressman Ed Whitfield, a Republican who represents Kentucky's 1st Congressional District. There, Fareed was a part of the U.S.-Turkish relations caucus, leading a delegation to Turkey.
In the interest of full disclosure, Fareed and I have a mutual friend: an attorney and governmental affairs consultant in Austin, Texas. It's a small world after all.
While working in the House of Representatives, Fareed said he received firsthand experience in the day-to-day dealings of the country's legislative branch. He "resigned" just days before the 2013 government shutdown.
The shutdown led him to believe that Congress is "working in the opposite direction of the American people's interest" and he soon entered politics himself.
Some of his foundational issues include "reigning in" regulatory burdens for small businesses, which he said costs jobs; reducing the national debt; and building better infrastructure, such as adding reservoirs in the state. Fareed also wants to reform the budget in Congress, creating a two-year structure, which he said would provide better oversight and management, and put a greater emphasis on how those dollars are being spent.
"That's where I think the dialogue comes into play," Fareed told New Times.
He recently picked up an endorsement from Santa Barbara County 4th District Supervisor Peter Adam and by former presidential candidate and Arizona Sen. John McCain.
Steve Isakson
I drove to Los Osos to meet with Steve Isakson, who's running with no party affiliation. Over lunch, we talked about why he's again running for Congress. He ran in the 2014 election, receiving slightly less than 1 percent of the vote.
"What's driving me into the race is that the partisan divide has gotten too great," Isakson told me.
PHOTO BY DYLAN HONEA-BAUMANN
A bit of background on Isakson: He earned his bachelor's and master's degrees at Cal Poly before earning a doctorate in electrical and computer engineering from UCSB. Isakson is currently the chief engineer at Rantec Power Systems in Los Osos. He's also a ham radio operator.
His platform includes a wide variety of issues, including addressing climate change, energy, gun control, immigration, and a "dysfunctional Congress."
The primary focus, however, is the budget and the debt, on which he said we pay too much interest.
"What concerns me the most is that the interest will soon exceed the military budget," Isakson said, claiming that it'll reach this point in about six years.
Wanting to address student debt, he believes some solutions are to refinance student loans and to extend debt forgiveness for a variety of occupations.
Isakson supports the Affordable Care Act in general, but in his opinion, it doesn't insure enough people.
"What I don't like is that it was supposed to be affordable," Isakson told New Times.
Other issues he wants to address include raising the minimum wage and dealing with nuclear waste from Diablo Canyon, which he said is becoming a problem.
Isakson said he's an independent candidate because he doesn't want to be controlled by any political party and thinks it could help bridge the partisan divide.
Matt Kokkonen
I called Matt Kokkonen's office one night at 9:30 p.m. and expected to leave a voice message, but instead he answered the phone. He said he respects a person who works late. Thanks Matt, I try.
This isn't Kokkonen's first rodeo. He ran in 2008 as the Republican contender against Lois Capps in the 2008 election, which was for California's 23rd Congressional District at the time. He lost after receiving less than 32 percent of the vote. He's been entering that and other races ever since.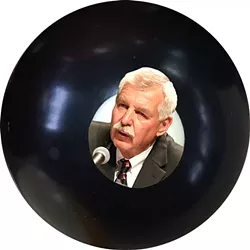 PHOTO COURTESY OF CANDIDATE
Kokkonen works as a financial advisor in SLO, helping businesses design benefits packages for their employees. He attended Westmont College in Santa Barbara, where he earned a bachelor's and two master's degrees. His talents include soccer and flying planes.
He's from Finland and immigrated to the U.S. by himself at the age of 16. Calling himself the "legal immigrant," Kokkonen takes a hard stance on immigration, believing that all immigrants should go through the process he did to become a citizen. He also wants to stop radical Islam. He takes particular issue with accepting refugees from the Syrian Civil War, implying that some of them, even if the likelihood is small, could be radical jihadis.
Kokkonen used a jar of M&Ms to illustrate what he'd do to Syrian refugees coming into the U.S.—grabbing a handful of M&Ms, Kokkonen threw them back in the jar.
"If you knew there was just one poison M&M in the jar, what would you do?" he asked.
Other than those issues, Kokkonen wants to curtail what he called the "immoral" national debt that's currently at $19 trillion. He wants to eliminate the Common Core education program, uphold private property rights, repeal the Affordable Care Act, maintain the right to keep and bear arms, and create jobs.
Kokkonen also holds the distinction of not only taking a case to the U.S. Supreme Court and winning but also winning a unanimous decision from all of the justices in his 1994 case, Kokkonen v. Guardian Life Insurance Company.
He wants you to know one more thing.
"You have my ironclad promise that if I die in office, my wife will not take my seat," Kokkonen said.
Benjamin Lucas
Benjamin Lucas dropped by the Sun office for a little chat. Where to start? He originally came to California, leaving his job at Three Mile Island Nuclear Generating Station and riding cross-country on a bicycle from his home in Lebanon, Penn.
He rode into Hollywood with a tan and slender body, and said he was immediately discovered by Playboy, becoming the magazine's "first official male Playboy bunny" in 1985.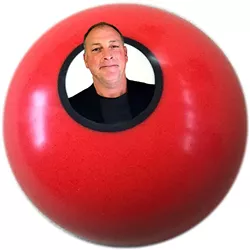 PHOTO COURTESY OF CANDIDATE
He's had many jobs but said he reached "the highest level of enlightenment" as a carpenter. He bought and refurbished Jim Morrison's old, condemned house in Laurel Canyon located in the Hollywood Hills. It's gotten him meetings with members of The Doors, including late keyboardist Ray Manzarek. Lucas currently lives in Montecito.
Lucas was once a bartender at Morton's in Hollywood, where he poured cocktails for some Hollywood big wigs, including David Geffen. He said it's there that he learned how business was done at a high level.
Running as a Democrat, some of Lucas' most important campaign issues are energy, infrastructure, and education.
When it comes to energy, he doesn't think we should rely solely on one source. There needs to be numerous alternatives, he said, including establishing newer-designed nuclear power plants and shutting down the old ones. Not only would this bring more reliable energy, he said, it'll create more jobs.
He wants to improve the country's infrastructure by creating public-private partnerships to help fund national infrastructure projects, specifically with Apple. That way, he said, the company has an incentive to bring its offshore wealth into the U.S. without taking the 40 percent tax hit.
In regard to education, Lucas wants to convert decommissioned military bases into international high schools and offer free secondary education to students from countries supported by U.S. money. This would create a diverse workforce, stabilize the U.S. economy, and keep government land functional, Lucas said.
Bill Ostrander
Running as a Democrat, Bill Ostrander is a "regenerative farmer" from San Luis Obispo who's originally from Indiana. He met me at the New Times office.
One of Ostrander's core campaign principles is the removal of what he believes to be the "corruptive influence of money in politics." His nonprofit, Citizens Congress, specifically focuses on this issue.
PHOTO COURTESY OF CANDIDATE
He's referring to the Citizens United v. FEC, a landmark Supreme Court decision in 2010 that held that the government can't restrict independent political expenditures by a nonprofit corporation. Ostrander, among many, believes it was a disastrous decision.
"Money in politics has an increasingly deleterious effect on politics," Ostrander told New Times. "We need campaign finance reform. What candidates do is they focus on a very narrow percentage of the population to get the money they need to run for office."
His group Citizens Congress recently celebrated an incremental victory when the SLO City Council decided to explore options for public financing in city races.
Ostrander also believes that current members of Congress spend too much of their time on fundraising for their re-election rather than focusing on real issues.
If the name Bill Ostrander sounds familiar to you other than from politics, it's because he's a former actor. Think of Stephen King, the horror writer whose many novels were turned into Hollywood movies. Ostrander starred as Buddy Repperton in John Carpenter's Christine, a movie adapted from King's novel of the same name.
His film resumé includes some other notable credentials, such as working as an assistant director for the David Lynch movie, Mulholland Drive, according to his IMDb (Internet Movie Database) page.
But that's all in the past for Ostrander. Other than campaign finance, Ostrander wants to revisit business regulations, which he believes hurt small businesses. His solution would include regulations tiered for the size of the business.
Philosophically, he said he's like Sen. Bernie Sanders (D) from Vermont. He also wants to fix student debt and find solutions to climate change.
Helene Schneider
Helene Schneider is the current mayor of Santa Barbara who's now serving her second term. Before being elected mayor in 2009, she was a city councilmember for several years. She's originally from New York, but moved to Santa Barbara in 1992. She came to the Sun office for an interview.
Although Schneider is running as a registered Democrat, her positions in city government are nonpartisan. She refers to her résumé of a nonpartisan local politician as evidence of how she could get things done in Congress. For instance, she worked with her colleagues on the Santa Barbara City Council—which she describes as politically diverse—to approve a $55 million project to bring back the city's mothballed desalination plant in an effort to find relief from the drought.
PHOTO COURTESY OF CANDIDATE
Schneider also referenced how during the "financial drought" (her words for the Great Recession), she worked with the City Council to save the jobs of all city employees.
"We had to make furloughs, and everyone did it together, but we didn't send anyone to the unemployment line," Schneider told New Times.
Schneider said she helped maintain a rental housing mediation task force that was bringing in federal dollars to resolve issues of mass eviction and the low vacancy rate in the city, despite cuts to that program in the wake of the recession. She believes a similar program could be run through the U.S. Department of Housing and Urban Development.
As far as environmental issues are concerned, Schneider wants to transition from fossil fuels to renewable energy sources and create jobs along the way. She said she believes that the federal government is in a position to incentivize this transition.
Schneider worked for Planned Parenthood—which has endorsed her—for 11 years and is the only female candidate vying for the congressional seat. She wants to create more access to reproductive health care and believes women and their families should make reproductive health care decisions without "undue" government intrusions.
In her first 100 days in Congress, Schneider said she'd try to pass legislation for universal background checks on gun buyers.
She's been endorsed by Lt. Gov. Gavin Newsom, state Sen. Hannah Beth Jackson (D-Santa Barbara), and a handful of women's organizations.
John Uebersax
I met John Uebersax for lunch in Morro Bay. He holds a background in biostatistics, having received a doctorate in behavioral biostatistics from the University of Texas in Austin. Among his many jobs, which include working as an adjunct professor at Cal Poly, he worked at the RAND Corporation, a Santa Monica-based nonprofit that performs research for the federal government.
It's not his first time running for Congress. Uebersax ran as a write-in candidate—the only challenger—against incumbent Kevin McCarthy in 2010 for California's 22nd Congressional District, winning 1.2 percent of the vote. Running with no party affiliation, Uebersax's platform is centered on his opposition to all U.S. war and military interventionism, and includes student debt and college tuition reform, health care and insurance, and environmental issues.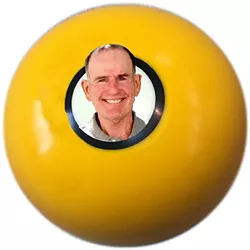 PHOTO COURTESY OF CANDIDATE
Some of his solutions to student debt include making credits fully exchangeable between schools, more free online classes, and the use of free public domain textbooks. He said he believes employers shouldn't make it a prerequisite to have a college degree for employment. He said he wants to make it illegal for an employer to require a degree.
Uebersax believes the Affordable Care Act was a good thing in principle but actually turned out to be an "economic disaster." He said health care in general is too expensive because of its profit-based model. He thinks there should be more emphasis on training health care professionals in holistic and preventative medicine and that more funding should be put into research on individualizing health care.
In regard to environmental issues, he wants to phase out Diablo Canyon and prevent Phillips 66 from bringing additional oil trains to the Central Coast.
He wants to address immigration with common sense measures such as helping immigrants find a path to citizenship, he said.
As a philosopher, he puts his name on the ballot as a peace candidate who fights the military-industrial complex.
"It's OK to speak out against the military-industrial complex," Uebersax told New Times. "If we're going to resort to war, we have to do it with the deepest regret."
David Minsky is a staff writer for the Sun, New Times' sister paper. He can be reached at dminsky@santamariasun.com. New Times Staff Writer Jono Kinkade contributed to this report.