Jaime Dietenhofer and his father, Jim Dietenhofer, share the same set of penetrating eyes—a vibrant blue gaze that manages to emanate both quiet confidence and genuine warmth. It's uncanny. And that's not all the Figueroa Mountain Brewing Co. owners have in common.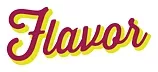 Chatting over the sound of buzzing saws at their new Arroyo Grande taproom, I can feel the entrepreneurial spirit radiate between the pair. It's this independent grit—coupled with an unstoppable passion for creating balanced, true-to-style craft beers—that has propelled the brewery to staggering heights in less than five years.
The 7,500-square-foot Arroyo Grande taproom and brewery, opening this Father's Day weekend, June 19 through 21, will serve as Figueroa Mountain's fifth to date. The other taprooms are in Los Olivos, Santa Barbara, Santa Maria, and Buellton (the location that started it all). A sixth taproom in Westlake Village is slated to open later this summer.

MEET ME IN AG!: The Arroyo Grande Figueroa Mountain Brewing Co. taproom opens this Father's Day weekend June 19 through 21 and is located at 1462 East Grand Ave. The hangout will be open 11 a.m. to 10 p.m. Sunday through Wednesday, 11 a.m. to 11 p.m. Thursday, and 11 a.m. to midnight Friday and Saturday. A grand opening is slated for the weekend of July 10 through 12. For more information, call 694-2252 or visit figmtnbrew.com.
"We're in our 10-year business plan in four-and-a-half years," Jim said over the echo of hammers pounding away in the taproom's state-of-the-art kitchen.
"But we've talked about it for 20 years," Jaime added with a grin.
As a college student who lived and breathed the '90s craft beer movement, Jaime always wanted to open his own brewery. In 2008, he and his dad—then looking to get out of the silver and gold buying business—teamed up to turn dream into reality.
"When the economy was turning down, that's when we started pushing heavily into the idea," Jaime said. "Everyone else was holding still. We pushed forward."
It was a huge gamble, but the risk paid off. Jaime sold his Pasadena-based business, Garage Envy, and dove headfirst into the unpredictable world of craft beer.
"It was always kind of a pipe dream, but there came a time when we said, 'We have to do it now or someone else will,'" Jaime said. "We wanted to create beers that would be accessible to a broader audience—not dumbed down or plain—but sessionable."
PHOTO BY KAORI FUNAHASHI
FAMILY TRADITION: From left, Figueroa Mountain Brewing Co. Arroyo Grande Taproom head brewer David Trailles; founder/owner Jaime Dietenhofer; and his father, brewery owner Jim Dietenhofer, pose for a photo inside their newly constructed taproom opening Father's Day weekend.
When I asked the pair just what they attribute to this fast-paced success, Jaime's baby blues flashed with joy. The brewery, which he named in honor of his Santa Ynez Valley stomping grounds, is truly his baby.
"It's all in the liquid," Jaime said. "We couldn't have accelerated our growth if we didn't have a product that people wanted. The beer is first and foremost."
Mike Hastings, director of brewing operations, boasts 18 years' experience and is dedicated to ensuring that the beer is always up to snuff.
Jim said that unlike some breweries that may boast a few core beers, Figueroa Mountain features about a dozen. Although Figueroa Mountain creates a stable of unique, seasonal small batch beers, the bulk of its offerings center on traditional, balanced flavors.
However, don't confuse "balanced" with "boring." There is a reason you can't order the Lizard's Mouth Imperial IPA by pitcher anymore. The award-winning 9.2 percent elixir is sometimes referred to as "no pants beer."
"It's like Mezcal; like there's a worm in there," Jaime said with a laugh.
Jim added, "People felt the same way about our Hoppy Poppy IPA when it first came out. They said, 'What's in this? Drugs?' It freaked people out."
To be sure, the light bodied, floral West Coast India pale ale features centennial, cascade, and simcoe hops, along with a handful of entirely wholesome poppy seeds.
The Arroyo Grande brewery will work to supplement Figueroa Mountain's popular core beers—including their Danish Red, Davy Brown Ale, Hoppy Poppy, and others—while simultaneously producing new beers unique to the scenery.
A FRIENDLY DOWN-HOME HANGOUT: Those with kids need not worry. They're welcome at Figueroa Mountain Brewing Company! In addition to special regional brews, each taproom also boasts old timey photos of the area as a way to pay homage to the local culture. Benefit Tap Handle Wednesdays funnel a percentage of funds to a range of local charities. Live music will unfold on the taproom's ample stage Friday through Sunday, focusing on area bands!
Brand Ambassador Kady Fleckenstein said the Arroyo Grande taproom—like all of the brewery's taprooms—would boast its own distinct vibe.
"If you come to Arroyo Grande, you'll get to try something new that you wouldn't necessarily get anywhere else," Fleckenstein said. "Perhaps we'll work with a particular wort, but use a different yeast or hop for each taproom location. This way, you can try the same beer, but it will be slightly different."
This should be sweet, sweet music to the ears of local beer geeks who can now hit each taproom and try the different variations. Beer cocktails—a Beer Mary, Hopmosa, and Loungin' Lizard cooler (made with fruit juice and you guessed it)—will add panache to the menu. Foodies should note that the taproom restaurant will serve gastro pub fare created for the distinct pleasure of sopping up a refreshing pint of Figueroa Mountain Wrangler Wheat.
Arroyo Grande Head Brewer David Traille is ecstatic about getting into "the fun stuff." In other words: creating new variations of the beloved Figueroa Mountain classics. Really, Figueroa Mountain might be the only brewery that can become a "classic" in just a few years.
"We want to make compelling beers for everyone," Traille said. "Our product line, as a whole, is really solid. Any person can find a beer that they like."
The brewer first fell in love with beer thanks to an older brother who tinkered with a home brew set. Armed with a fake ID, Traille and his big bro experienced the Great American Beer Festival, which ignited the teen's lifelong passion. After interning at Oak Creek Brewing in Arizona and working at Payette Brewing in Idaho, he and his military wife relocated to Orcutt.
"I've always worked with good beer, but here at Figueroa Mountain, these are medal winners," Traille said. "I'm excited about what's next."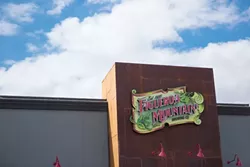 Traille isn't the only one jazzed about the opening, which will no doubt see big crowds. All this commotion truly begs the question: Just how did this little brewery in Buellton transform into an award-winning brand employing more than 300 people across the Central Coast?
Like all the best things in life, the news spread by word of mouth.
"We had a mug club in Buellton and it grew. We started running out of beer," Jaime said. "People from Santa Maria and Arroyo Grande would come by and ask when we were going to open up a taproom there. We found we had a regional presence. The Central Coast is its own region; we like that."
When Jaime looks at bottles of Figueroa Mountain beer, he sees the scenery he grew up with—the mountainous terrain he hiked as a kid (even Lizard's Mouth references a real geographical rock nestled in that magical Figueroa Mountain wilderness). No matter how big the business gets, that image will remain.
Similarly, Jim will always see his son as that spunky, hard-working kid full of big dreams and aspirations.
"Growing up and seeing my dad as an entrepreneur, I always thought it would be cool," Jaime said. "Working with my dad and making beer—I wouldn't trade it for the world."
Hayley Thomas is risking it all with a pitcher of Lizard's Mouth to herself. You can send other bad ideas to hthomas@newtimesslo.com.