In the sleazy underworld of corporate criminals taking advantage of one another, it would seem Albertsons reigns supreme. And not because it spawned the monster of a teeny weeny box-sized "corner store" on Foothill Boulevard in SLO that makes any adult who walks in it feel claustrophobic, creepy, weird, and old.
Standing in line next to not one, but multiple people buying the equivalent of macaroni and cheese, a plastic box of Albertsons sugar cookies, a 24-pack of Natty Ice, and a handle of Popov vodka on a Monday night is enough to make anyone feel like they've entered the college-aged, adolescent Twilight Zone.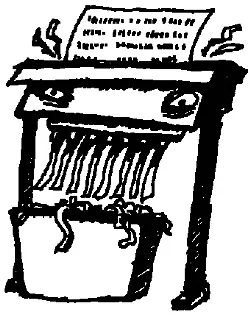 That Albertsons was sold to Haggen, and although the lovely, lit-up cursive writing changed from that sweet sky blue to deep forest green, it's still the same compact corporate store it's always been—you can get from Starbucks caffeine to crispy chicken strips in less than 15 steps. Haggen purchased that store alongside 145 others from Albertsons and Safeway, aka Vons. The deal helped settle Federal Trade Commission worries that a $9.6 billion merger between the giants would make the markets anticompetitive across the land. Apparently several of those communities were on the Central Coast—where Albertsons blue and Vons red haunt street corners in every city, looming over residents and forcing them to buy, buy, BUY.
Haggen bought stores in SLO, Los Osos, Paso Robles, Atascadero, Arroyo Grande, and Lompoc. The settlement is something FTC Chairwoman Edith Ramirez said would ensure that "consumers in those communities will continue to benefit from competition among their local supermarkets."
How perfect. A match made in heaven.
"Absent a remedy [the Albertsons/Vons] acquisition would likely lead to higher prices and lower quality for shoppers in 130 communities," she said.
Not to worry everyone, Ramirez and the FTC have our back. Anticompetitiveness be damned! Not on her watch.
In April, Haggen spokesperson Moran Golan said they would honor the same pay and union contracts that were in place when Albertsons was the owner. Golan's got your back, too.
Much to no one's surprise, the promise Haggen made to keep employees on staff and prices the same was thrown out the window as soon as the Washington-based company walked in the door. California customers saw higher prices and lower inventory levels. Haggen laid off lots of employees.
Before Haggen took out what must have been an unimaginably super-sized loan, it had a whopping 18 stores sparsely dotted across the Pacific Northwest. Who knew adding 146 stores (83 in Cali) to that number and opening them all at the same time would be so hard? I did! I bet Albertsons did, too.
Almost as soon as Haggen started taking over those spaces, it announced the impeding closure of 27 of those newly acquired spots, including 16 in California—one of which will leave a vacant building in Los Osos.
And the loveless marriage between Albertsons and Haggen started falling apart—Albertsons bitch-slapped Haggen with lawsuit in July, demanding $36 million and some change because it said Haggen refused to pay for inventory at 32 of the stores it acquired. Albertsons accused Haggen of waiting until the deal closed on all 146 stores before telling the big boy in blue that it wasn't going to pay for the inventory.
"Nah, nah, nah, nah, nah." Stick your tongue out at that!
"Haggen's acts were fraudulent in nature and done with malice and willful disregard for Alberstons' rights," the lawsuit said (according to the LA Times).
Corporations are people, too! We've got rights, you know. "Sniff."
Now, Haggen is trying to take its child-sized corporate foot and stomp on the forked-tongue of the giant snake that's done it wrong. It's suing Albertsons and its parent company for $1 billion in damages.
Albertsons, I don't think you're going to recoup that inventory money. A statement on Haggen's website accuses Albertsons of engaging in an "illegal campaign against Haggen." The accusations include "premeditated acts of unfair and anti-competitive conduct that were calculated to circumvent Albertsons' obligations under federal antitrust laws, FTC orders, and contractual commitments."
Really? You don't think you just got in over your head?
"Despite Haggen's plans to successfully operate and expand upon the acquired stores," the website said, it couldn't.
Claims include the assertion that Albertsons' pricing data caused Haggen to unknowingly inflate prices. Hmmm. Did you do any market research before taking over 146 stores?
The forest green-colored little guy also accuses big blue of diverting customers. Maybe, customers have never heard of you before and prefer to shop at stores they know?
Further complaints include overstocking of perishable items and understocking of other items before takeover, removal of store fixtures, a lack of maintenance, and timing the remodel of some of its stores to coincide with Haggen coming into the market.
I bet Haggen's rethinking that decision to purchase an obscene amount of stores, and the FTC apparently dropped the ball.
Well Albertsons certainly sounds like an asshole. But, then again, most corporations are. All in all, I'd say Haggen is most certainly fucked.
The Shredder was thinking about buying those stores, but now is glad he didn't. Send comments to shredder@newtimesslo.com.