I could never be a judge. First of all, I look terrible in black. I'm more of an autumn. Burnt umbers and forest greens—I kill those, but all that flowing darkness? I'd look like a storm front moving in. Plus, who wants to be in charge of deciding others' fates? You really need to be wise and temperate—two things I'm not, especially after three cosmos.
Nope, judging isn't for everyone. The judiciary branch is a sacred duty, and all who participate are of the highest standards, which is why I was totally weirded out and extra curious when I got a press release from Eugene Iredale, attorney at law, defending SLO County Superior Court Judge John Trice against allegations of wrongdoing.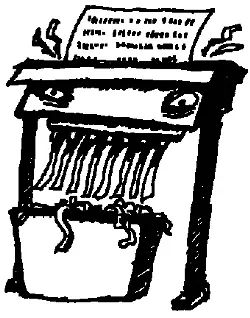 It went on to talk about steps Trice took "as a private citizen" to finalize a divorce settlement; it dismissed "intemperate remarks" he made in emails to a fellow judge; and it tried to explain away a "technical failure" he made by not disclosing a long friendship with criminal defense attorney David Hurst, who often appeared before his court. The press release ends with a series of testimonials from SLO County Assistant District Attorney Lee Cunningham; retired Superior Court Judge Roger Picquet; public defender James Maguire III; Pete Pepper of the SLO County Veterans Treatment Court; Cindy Marie Absey, former director of the DA's Victim Assistance Unit; Jeffery Stein, a private criminal defense lawyer; and Jim Merzon, a retired civil practice lawyer.
They all love Judge Trice! He's not a petty, two-faced jerk and defrauder as the Commission on Judicial Performance alleges in its Oct. 29 formal proceedings document.
Yes, after I got the "I'm innocent" press release, I got my team of crack reporters to track down the charges, which included, among other things, withholding a portion of his military pension benefits from his ex-wife, making false statements to his ex-wife's attorney and others, and the "intemperate" email to then-Assistant Presiding Judge Jodie Harman, which is especially entertaining!
Harman scolded Trice about leaving work early and about how she needed his help covering the court calendars the next day.
"I don't appreciate you checking on me—I don't work for you, and I never will," Trice responded. "Pathetic, … get a life. I look forward to running against you for P.J. [Presiding Judge]. The court will be a lot better off without you in some position of assumed power. Good luck in the campaign."
Was that last part sarcasm? I wonder.
As for his wife's share of his military benefits, he allegedly set up a bank account to "hold" her money in the hopes that she'd die before him so he could just keep it. Remember, these are just allegations. I allege I sure wouldn't want to appear before Judge Trice when he's in one of his persnickety moods.
Yet he's the guy who decides defendants' fates. Apparently the SLO County court system is like a bunch of squabbling babies—a fully dysfunctional family.
And speaking of family, one thing I most admire about Republicans is their family values. (How's that for a segue? Did you get whiplash?) They're always doing things for American families like suggesting family leave legislation, or free day care, or the one thing that would really help families: equal pay for women. Oh wait. No. I'm thinking of the Democrats. Republicans' idea of family values is about stopping members of the LGBT community from starting families.
For an excellent example of Republican family values, please see Justin Fareed, a Republican candidate for California's 24th Congressional District, who certainly showed his "family values" on Oct. 22. That was the day the Santa Barbara Young Republicans planned to host a debate among the three Republican primary candidates—Fareed, State Assemblyman Katcho Achadjian, and Matt "Yes, I'm Still Running" Kokkonen—for the congressional seat soon to be vacated by Democrat Lois Capps.
Back in July, Fareed agreed to attend, but two weeks before the event, he called SBYR President Robert Mercado to beg off, saying he had a "family issue." Family first! Yay, Republican family values! Except the "family issue" turned out to be a football game between Fareed's alma mater UCLA and UC Berkeley.
Most likely nothing would have come of this, but Fareed wisely posted a link on his Twitter account to a sports-talk podcast, The Before You Go Pro Locker Room Show, in which he's interviewed as a former UCLA player.
"I was just down at the UCLA game against Cal. We looked pretty good," Fareed said in the interview. "But we gotta continue to get better."
Family-oriented and smart too! Not only does "family" (read "football") come before a scheduled debate he agreed to, but he's also retained an athlete's special ability to make empty sound bites: "I couldn't have done it without my team and God. We knew we had to dig deep in the second half. Blah-blah-blah. Sports! Family values!"
He seems like a real winner, not that I'm one to judge.
The Shredder is innocent of all charges. Send ideas and comments to shredder@newtimesslo.com.