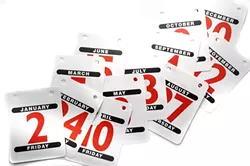 Each year as the holiday season rolls around, I am reminded almost to the point of giddy exhaustion just how giving our community is: We live in an amazingly generous community!
As I sit at my desk peering over piles of hand-baked Christmas cookies and stacks of crisp white envelopes containing desperately needed program donations, I am surrounded by rows and rows of brand-new backpacks, sleeping bags, rain ponchos, and hundreds of other gifts delivered by countless community members. The telephone in my office nearly rings off the hook from calls by people who want to help. But as December winds down, the euphoria dissipates and reality sets in. My 15 years of experience remind me that what has seemed an endless stream of support will inevitably return to a steady trickle come Dec. 26 and remain that way until next December.
Every year as the holiday season comes to an end, all of us who work closely with the homeless wonder: What if we were able to keep the powerful holiday spirit flowing all year? The great attention, empathy, and generosity shown during the holiday season to those members of our community who lack shelter are powerful and inspiring—and much easier to sustain than many people might think.
Homelessness has many faces. In 2008, service providers and volunteers throughout the county came together in an effort to count every homeless individual we could find in a six-hour period. That tally exceeds 3,800 homeless people in San Luis Obispo County, including 1,300 children. Unfortunately, those numbers are a drastic increase from the count performed two years earlier. Times now are even tougher—the bad economy has made life more difficult for everyone, which is precisely why we must all pull together in much greater force. There are many ways to sustain the holiday spirit, to help our community members who lack shelter. For example:
• Volunteer at one of our program's sites, such as the Prado Day Center or the Maxine Lewis Memorial Shelter. Both of those are open seven days a week and rely heavily on year-round volunteer support.
• Recruit your friends, neighbors, and fellow organization members to adopt a "meal night" for the shelter. There are several nights throughout the year when the shelter doesn't have an evening meal provider.
• Donate the shampoos and soaps from your hotel stays.
• Sign up to deliver a few gallons of milk each week, or even once a month, to one of our feeding programs.
• Follow in the footsteps of the students in the Children's House Montessori Elementary School, who raised more than $6,000 for the Prado Day Center. They organized a jog-a-thon, collected sponsors, and ran around their school track (in the rain, no less).
I would be remiss if I did not mention you can always write a check for any amount to support either or both the Maxine Lewis Memorial Shelter and Prado Day Center. The program staff is extremely resourceful and thrifty: Every dollar counts! Consider that a $100 donation to the Maxine Lewis Memorial Shelter pays for breakfast for more than 700 people.
The goal of both programs is to create opportunities for people who now have no home to gain residences and return to productive society. An essential component of this transition is the Case Management program, which operates at both sites. Finding permanent housing for the homeless is a complex process requiring compassion, patience, and perseverance. Case managers help people stabilize an income or benefits to secure housing and in addition collaborate with many local agencies to address client needs.
There are many more local programs in progress to help people who are struggling to get off the streets and into their own homes. Your help is urgently needed. If we sustain the surge of compassion and generosity of this holiday season throughout next year, we can provide tremendous, unprecedented relief for our community members who have no homes.
To volunteer or learn more about the homeless crisis in our community please contact me at 541-6351, Ext. *822, or dtorres@capslo.org. ∆
Dee Torres is homeless services director for Community Action Partnership of SLO. Send comments via the opinion editor at econnolly@newtimesslo.com.