From the moment her mom left her at the orphanage, Mary Angella Ming had doubts. Even after she was adopted and brought to the land of plenty in America, questions like "Why do I exist?" and "What's the meaning of life?" plagued her mind. The Morro Bay author's journey is chronicled in her new memoir (published in May), The Chronicles of a Chinese Korean Orphan. New Times sat down with Ming to discuss finding your path.
New Times: So how did you come to the U.S.?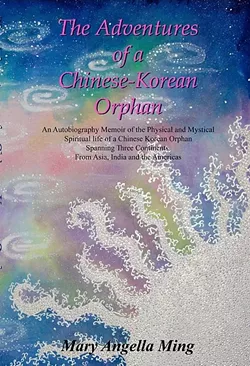 IMAGE COURTESY OF MARY ANGELLA MING
MAKING A PATH: Morro Bay author Mary Angella Ming's journey from being left at an orphanage to coming to America is revealed in her memoir 'The Adventures of a Chinese-Korean Orphan.'
Mary Angella Ming: I was born in Korea, I believe. I'm not sure because I was adopted and there's no official record. My mom left me at the orphanage, and then I was there for four years, and I was adopted by an American military man, who had a wife and another little girl, and then we all lived in Riverside, Calif.
NT: Were your parents always very open with you about being adopted?
MM: Yes, I was almost 7 when I was adopted, so I knew. I went through some issues like feeling out of place, and I knew I looked different, and I suffered some abuse by my adopted grandfather. My life took on a spiritual turn because my life had been so unusual and I suffered a lot of sadness. I wanted to know the meaning of my life.
NT: What kind of spiritual turn did your life take?
MM: Early on I had a spiritual vision in the orphanage of a different presence and that carried me through even till current times. I was a Christian for a long time until I became a teenager, and I started wondering what absolute truth was. I went to many different teachings, but none of them struck enough of a chord within me. And then I came upon a path when I was working at a health food store in Morro Bay in 1976. I found a teaching that promised God realization.
NT: And what teaching was that?
MM: I can't say because adverse things happened after that. I don't know what the legal ramifications are. I was initiated by the spiritual master. It was a beautiful, wonderful experience, like feeling the presence of God. But then he passed away and left a successor. He's still the current living spiritual master and during his reign I experienced everything negative.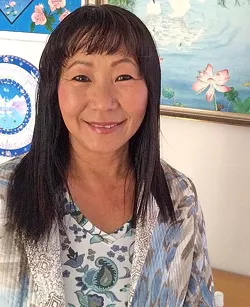 PHOTO COURTESY OF MARY ANGELLA MING
SEARCHING WITHIN: While always self-aware, Mary Angella Ming says her spiritual journey to find truth began as a teenager.
NT: What would you describe your current religion or spirituality as?
MM: I don't consider myself religious at all; I feel we're all spiritual beings who are living out a physical experience. There's absolute goodness and light within every single being.
NT: Are you still in touch with your adopted family?
MM: Well, I was adopted twice. I didn't mesh with my first adopted mother well, and she must have picked up on it. She ended up saying that she hated my guts and wanted me to be gone, so my adopted dad took me to his uncle's house in Sonora and they adopted me.
NT: And how was your second adopted family?
READ ON: The Adventures of a Chinese Korean Orphan by Mary Angella Ming is available in paperback on Amazon for $21.
MM: They were wonderful, but my dad passed away a couple of years ago and my mother is 87 now and lives in an assisted living facility. I came back to my first family when I was a teenager; I had blocked out that I was molested and when it came back to me I told my first dad, Robert. He was devastated and it came out that the grandfather molested two of his three biological daughters.
NT: What's your writing process like?
MM: Usually I write early in the morning if something is moving me to write.
NT: What made you want to write about your life?
MM: I knew from the time I was about 10 years old that someday I was going to write a book, I just knew. And as events happened in my life that seemed unusual I thought, "This would be interesting to write about."
Ryah Cooley is constantly asking "Why?" at rcooley@newtimesslo.com.