Tea Leaf Confessions, the new Americana album by local singer-songwriter Ynana Rose, draws deep from the Central Coast's creative brain trust with engineering and mixing by Damon Castillo, who also plays electric and resophonic guitars and electric bass on several tracks, not to mention a co-writing credit on "Mendocino Moonrise" and co-credit for writing harmonies and arrangements.
Photo Courtesy Of Barry Goyette
CONFESSIONAL Singer-songwriter Ynana Rose will play her country, honky-tonk, folk, and Gypsy jazz originals on Nov. 10, at Painted Sky Studios, where she's releasing her new album, Tea Leaf Confessions.
Castillo, however, is only the tip of the talent iceberg. On various tracks, you'll hear Kenny Blackwell on mandolin and acoustic lead guitar, Bill Flores on dobro and pedal steel, Dylan Johnson on upright bass, Paul Griffith on drums, Kristian Ducharme on Wurlitzer B3 organ and piano, Erin Inglish on banjo, Brynn Albanese on violin, Duane Inglish on accordion, and Bob Liepman on cello, among others. Holly Ann Lewis provides harmony vocals. Another song is co-written by Steve Key. It's who you know, right? This gang represents some of the best musicians we have to offer, and Ynana Rose's new CD also features photography and art direction from Barry Goyette. It's a thoroughly professional package ... dare I say amazing!
Of course, the star of the show is Ynana Rose, whose handsome voice and emotionally resonant songs take center stage. "Stardust Firefly" celebrates our individual shining light as we grow old and die: "When I was young, I burned with desire/ A craving for everything/ Now I am old, low burns the fire/ In the dying light I sing ... I'll be flying so high/ So don't you cry, little firefly."
All told, the 40-minute disc contains 11 songs, all originals with the exception of Lefty Frizzell's "I Want To Be With You Always," which lazily swings along like a skiff floating down a river.
One of my favs is the bustling "Impossible," which features Cafe Musique members Brynn Albanese and Duane Inglish: "Kiss me hard, but don't ask me to stay/ I'm leaving a part of me here anyway/ In the violin strings of yesterday's/ Impossible love."
Ynana Rose—joined by Paul Griffith, Dorian Michael, and Dylan Johnson—plays her album release party at Cambria's Painted Sky Studios this Saturday, Nov. 10 (8 p.m.; all ages; $20 at Boo Boo Records in SLO, Ball & Skein in Cambria, or by calling (805) 927-8330).
"I am fascinated by the resiliency of the human heart," Ynana said in press materials, "and this album celebrates our vulnerability and infinite capacity for love. These songs are the confessions of ghosts and muses, born of a deep love for the Earth and our crazy tribe, and the support of my loving family. Each song deals with love in some way: love for a person, for nature, the self-love required to heal and forgive, joy, heartache. Many of them speak to the duality of loss and gratitude: how our brief time on the Earth has the potential to make us more fully present."
Hello, It's Todd
Can you believe Todd Rundgren is 70! Way back in 1967, he formed his first band, the psychedelic outfit Nazz. His solo career went on to generate hits such as "We Need to Get You a Woman," "Hello, It's Me," "I Saw the Light," and "Bang the Drum All Day." This Friday, Nov. 9, he plays the Fremont Theater (9 p.m.; all ages; $42.56 to $60.15 at fremontslo.com).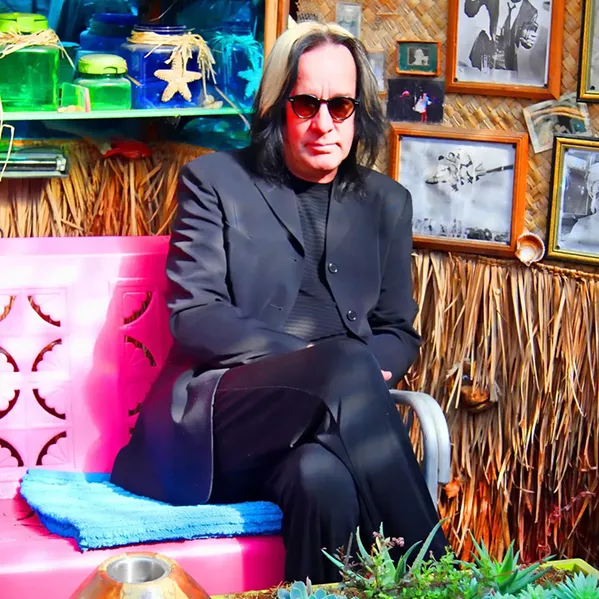 Photo Courtesy Of Todd Rundgren
OLD-SCHOOL COOL Multi-instrumentalist and singer-songwriter Todd Rundgren plays the Fremont Theater on Nov. 9.
When I wrote this on Nov. 6, country act the Eli Young Band was almost sold out. See him Saturday, Nov. 10 (9 p.m.; all ages; $39.04 at fremontslo.com) at the Fremont if there are any tickets left!
Classic boy band turned middle-aged dude band 98 Degrees plays the Fremont Sunday, Nov. 11 (9 p.m.; all ages; $48.42 to $499 at fremontslo.com). Featuring Nick Lachey, Drew Lachey, Justin Jeffre, and Jeff Timmons, the pop and R&B vocal group will perform their hit-filled, high-energy holiday show. If you pay for the $500 VIP package, please email me and tell me all about it!
Good Medicine hat trick
Numbskull Productions, Good Medicine Presents, and Morro Bay's The Siren have teamed up to bring you three hot shows this week! High-energy dance band The Cheeseballs play on Friday, Nov. 9 (7:30 p.m.; 21-and-older; $15 at ticketfly.com). Hear everything from '60s Motown classics to '80s new wave and rock classics.
Alt-Americana act Kuimka and opener B & The Hive play on Sunday, Nov. 11 (7 p.m.; 21-and-older; $12 at ticketfly.com). Expect great songs and excellent musicianship.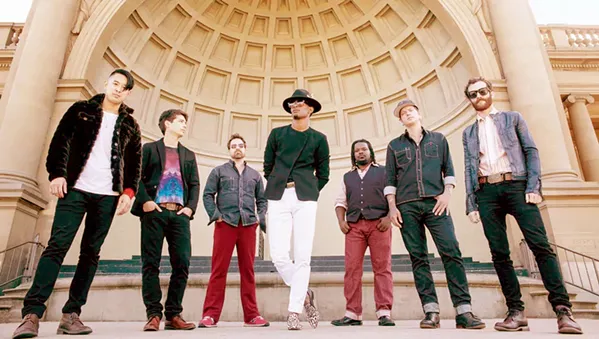 Photo Courtesy Of Con Brio
SOUL, MAN Soul, psyche-rock, and R&B act Con Brio plays The Siren on Nov. 14.
Soul, psyche-rock, and R&B act Con Brio, with opener Dante March, plays on Wednesday, Nov. 14 (7 p.m.; $15 presale at ticketfly.com or $20 at the door). Septet Con Brio will fill the stage and the dance floor!
Feel the Joywave!
An evening with indie rockers: Sir Sly & Joywave, with Donna Missal opening, plays SLO Brew Rock on Tuesday, Nov. 13 (7 p.m.; 18-and-older; $20 at slobrew.com). These guys are really interesting—expect the unexpected!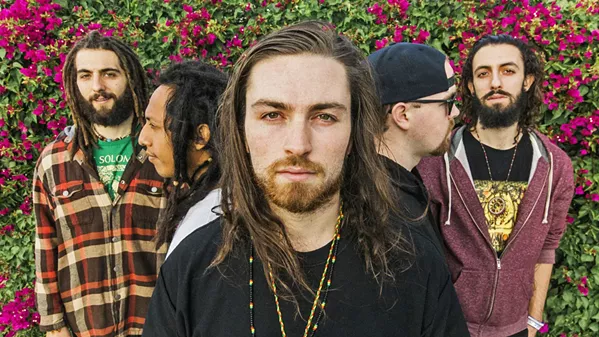 Photo Courtesy Of Iya Terra
GET IRIE Reggae act Iya Terra plays SLO Brew's downtown location on Nov. 12.
At SLO Brew's downtown location, check out reggae act Iya Terra on Monday, Nov. 12 (7 p.m.; 18-and-older; $12 at slobrew.com), and an evening with Americana jam band Spafford on Wednesday, Nov. 14 (10 p.m.; 18-and-older; $17 at slobrew.com).
More music ...
Photo Courtesy Of Invisible Bird
THREE JAZZ LIONS Supergroup Invisible Bird—Scott Amendola, Shane Endsley, and Dave Devine—plays 4Cats Cafe on Nov. 9.
This Friday, Nov. 9, don't miss jazz supergroup Invisible Bird at 4Cats Cafe (7 p.m.; all ages; $16.52 at brownpapertickets.com), featuring Scott Amendola (drums), Shane Endsley (trumpet), and Dave Devine (guitar). These are three young lions of the jazz scene.
Head out to the Pozo Old Time Music Gathering on Saturday and Sunday, Nov. 10 and 11, to hear a slew of old-time musicians from all over the region who will gather to jam throughout the weekend. Hosted by four acts—LA's David Bragger and Susan Platz, LA's Ben Guzman and his Have More Fun Stringband, Nashville's Casy Meikle, and the SLO County Stumblers—Jim and Amber Mueller from Arroyo Grande will also lead the jams. "The event is free and intended to get a gathering started and a foothold for old-time music at the historic Pozo Saloon," according to organizers. Naturally, Pozo Saloon will be serving up great food and drink!
Photo Courtesy Of David Bragger And Susan Platz
OLD-TIMEY MUSIC David Bragger and Susan Platz are one of four acts playing the Pozo Old Time Music Gathering on Nov. 10 and 11, which also invites musicians to come jam and is free to the public, though there is a $25 fiddle workshop if interested.
World renowned guitarist Estas Tonne, on his first U.S. tour, plays Cal Poly's Performing Arts Center on Sunday, Nov. 11 (7 p.m.; all ages; $35 to $79 at calpolyarts.com). He's huge on YouTube! His street performance of the "Song of the Golden Dragon" has more than 50 million views. Δ
Keep up with New Times Senior Staff Writer Glen Starkey via Twitter at twitter.com/glenstarkey, friend him at facebook.com/glenstarkey, or contact him at gstarkey@newtimesslo.com.