Medical records and phone logs released by two opposing camps gave the public further details about the Jan. 22, 2017, death of San Luis Obispo County Jail inmate Andrew Holland.
Claims that Andrew had been medicated surfaced during a May 2 election debate on KSBY between SLO County Sheriff Parkinson and his challenger, local private investigator Greg Clayton. During the debate, Clayton said that Andrew was injected with a sedative.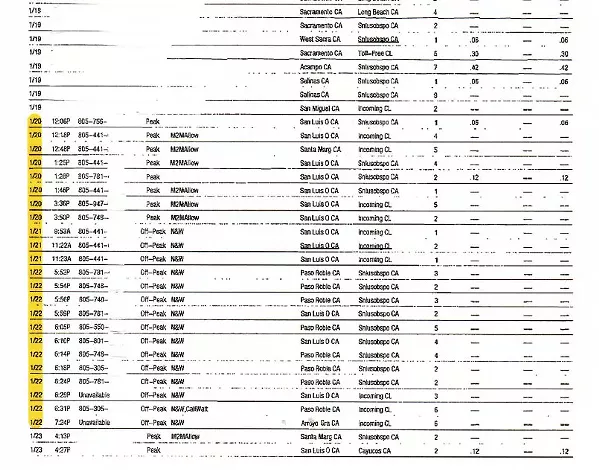 File Photo By Chris Mcguinness
PAPER TRAIL The contentious back-and-forth between the SLO County sheriff and members of the Holland family continued, with both camps releasing documents related to the 36-year-old inmate's death.
"Afterward, when [Andrew] was contacted by custodial staff, they all logged on that he was answering questions appropriately and that he was calm," said Clayton, who has been endorsed by and accepted campaign contributions from the Holland family.
Partial jail medical records provided by the Holland family show that Andrew, who suffered from schizophrenia, was given 2 milligrams of Ativan, an anti anxiety medication, and 20 milligrams of the anti-psychotic medication olanzapine at 7:40 p.m. on Jan. 20, 2017, about an hour after he was first placed in the chair. Notes in the log state that Andrew spit some of the medication out. He was given a 2-milligram shot of another anti-anxiety medication about 16 minutes later. Later notes indicated that Andrew was, at times, calm and responsive to questions. At other times, the log notes that he was spitting and refused water.
In a March 28 interview with KSBY, Parkinson said Andrew was put into the chair "because he was having a psychotic episode and he would not take medication and his behavior was not changing."
Parkinson made a similar statement during the debate but said he didn't know about the injection.
"I have no knowledge of an injection," Parkinson said. "We actually asked about an injection and that would have been emergency forced medication, and the order from the psychiatrist was for voluntary medication."
Just hours before the May 2 debate, the county released text messages and phone records from the two-day period of Andrew's confinement and subsequent death. Parkinson has maintained publicly that he was not aware of the situation until the evening of Jan. 22, 2017, when Andrew died. The Holland family claims they were told Parkinson learned about it when he was placed in the chair.
The documents released by the county include a Jan. 22, 2017, text message alerting Parkinson that medics were en route to the jail in response to an unresponsive inmate. The county also included a log of phone calls to Parkinson that showed 23 calls between Jan. 20 and Jan. 21, however those numbers were partially redacted and the log doesn't state the nature of the calls. An accompanying document claims that Parkinson did not make or receive any calls related to Andrew until after receiving that text message. The county initially denied a public records request by Holland family attorney J. Tavner Holland and The Tribune reporter Matt Fountain. The county's legal counsel said that Parkinson asked the county to release them, waiving his privilege and exemptions in order to dispel "unsubstantiated claims" and accusations.
"We have concluded that the former interests compel disclosure of the records we have provided," County Counsel Rita Neal wrote in a letter included with the phone records.
The letter also states that the county received the phone records from Parkinson as early as September, but failed to report or include them in subsequent public records requests by Tave Holland and Fountain due to an "oversight."
"We regret that this oversight has now cast additional doubt on the sheriff's previous statement regarding when he learned of the events surrounding Andrew's death," Neal wrote. Δ