On Nov. 8, Canada's website on immigration crashed as America elected Donald Trump as its 45th president. With a contentious election behind us and unknown future lying ahead, many Americans have been eyeballing our neighbor to the north. But what do we really know about Canada? Sure, it gave us Celine Dion. We know Canadians love hockey and say "aboot" instead of about, but what's it really like in Canada? Self-proclaimed-sort-of-Canada-expert William Seavey grew up vacationing in Victoria and even married a Canadian. In his new book AmeriCanada? Cross Border Connections and Possibilities for Our "One Big Town" Seavey breaks down all things concerning America's relationship with Canada.
New Times: Why did you want to write AmeriCanada?
William Seavey: My wife is Canadian. She's originally from the Ontario province. She was brought over the border when she was 5. And my parents had a place in Victoria, Canada, for years and they would winter there. We still travel up there a lot. I just think Americans need to know more about Canadians than they do.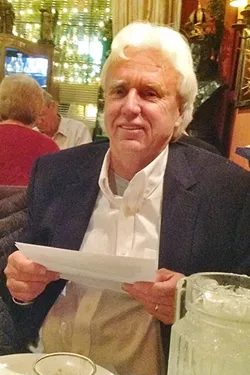 PHOTO COURTESY OF WILLIAM SEAVEY
SLO'S CANADA EXPERT: Cambria based author William Seavey grew up vacationing in Victoria, Canada, and married a Canadian.
NT: What all does the book cover?
WS: It tries to cover everything going back to the Revolutionary War when people who didn't want to be a part of the new United States fled to what was then British North America. But we share a continent and that's really important. We have a 5,500-mile-long border between us. It gets into our individual experiences up there; we bought property and then had to sell it, so there's a bit of a memoir in there. It's just trying to understand Canadians from their point of view, along with Canadian politics.
NT: How would you describe your writing style?
WS: I have a journalism degree. I have an expository, narrative style. It's fact-based, but I try to keep the reader interested from chapter to chapter.
NT: How long did it take you to write the book?
WS: It's been fits and starts for four or five years.
NT: So what does your post-election/Trump update include in the Kindle version of the book?
WS: Mostly I was trying to, in kind of a rush, update the book and reference how Trump might treat Canadians. Justin Trudeau is willing to negotiate with him, I just found out recently. I just wanted to give Canadians hope that they're still going to be treated well by the United States. A lot of the book is actually about how we haven't treated them well in the past.
NT: So would you consider yourself a sort of expert on Canada?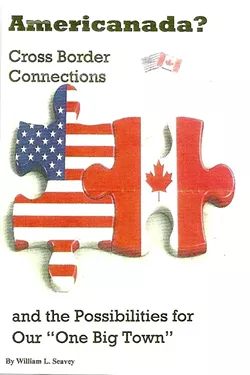 IMAGE COURTESY OF WILLIAM SEAVEY
KNOW THY NEIGHBOR: After realizing how little most Americans know about Canada, William Seavey decided to write 'AmeriCanada? Cross Border Connections and Possibilities for Our One Big Town.'
WS: I consider myself at this point as being about as aware of what is going on in Canada as any non-professorial or non-ambassadorial person can be. I'm trying to get Americans interested in Canada because they're so abysmally ignorant about it.
NT: What should Americans interested in relocating to Canada know?
WS: It's very expensive; it's very challenging. Years ago, you could walk across the border and become a landed immigrant, but now you have to pay a $2,300 exit tax to the U.S. government and you have to have five years of proof of paying your taxes in the United States. They have an express entry program, which is $450 per person and that's only if you're really wanted in Canada, if you have a desirable occupation or a student visa.
NT: What's your favorite spot in Canada?
WS: Victoria. We love going up there. It's just so cosmopolitan. It's on an island and it's pretty. There are historic buildings going back to when the province was founded. They've got free music going on all summer. They've got wineries there. They've got a busker festival with street musicians and performers. Victoria has about 250,00 people and all these neighborhoods that are just charming.
NT: In what way do you think Americans can learn from Canada?
ABOOT TIME : 'AmeriCanada? Cross Border Connections and Possibilities for Our One Big Town' by William Seavey is available for sale for Kindle on Amazon.
WS: Right now, a lot of us are trying to figure out how we're going to preserve our liberal policies and laws in the face of Trump, who would like to send all the Mexican kids and maybe their parents back across the border. It's a smaller country; it's about one-tenth of the size population-wise, which makes it more manageable. Obviously they have a health care system that works, though there are long wait lists for certain procedures. It's not probably ever going to happen in the United States. People are just friendlier [there]. They're more civil to each other.
Finger's crossed that Canada doesn't build a wall along the border. Send comments to rcooley@newtimesslo.com.