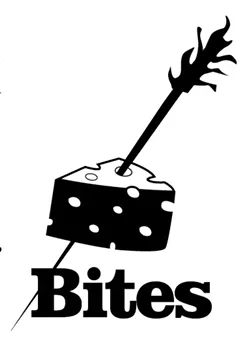 Having lived in SLO for 22 years, I tend to take street names for granted, overlooking Osos' furry foreground and never taking Toro by the horns. This is anything but the case with California Roots Deli, whose decision to open at 580 California Blvd. (in the location that was until recently Poor Boy Sandwiches) gives new meaning to a road which once only randomly shared the name of SLO's state. California Roots offers a cornucopia of sandwiches with themed names ranging from meaty San Franciscan treats like City by the Bay and Avenue of the Giants to a variety of vegetarian options including Surf's Up, the Beach Boys, California Girls, and Coachella. While the sandwich names might run the gamut of Cali landmarks (it is worth noting that two subs, identical except for the fact that they offer differing deli meats, are respectively named NorCal and SoCal), California Roots simultaneously samples the cuisine of lands far beyond California borders (which might begin to explain why Yelp's profile of the place erroneously categorized it as serving strictly "Armenian-American" food) and, most importantly of all, is quick to keep it local. All of their vegetables and other produce are purchased from nearby supermarkets and their breads are products of Edna Valley Bakery.
Additionally, all of their meats and cheeses were created by Boar's Head Provision Company, a high quality supplier of delicatessens, and their multiethnic sauces, which include pesto, guacamole, and hummus, are all handmade by California Roots employees. True, California Roots Deli's primary focus may be their sandwiches, but they have also begun to feature an equally diverse supply of daily soups, from sweet potato bisque to roasted jalapeno and chicken noodle.
While California Roots Deli officially opened its doors to the public on Oct. 8, 2012, they will be hosting a grand opening later this month when their sign is complete. As of now, they are open from 3-7 p.m. on Monday through Friday and 11 a.m. to 6 p.m. on Saturday and Sunday. For more information on California Roots Deli, feel free to call 543-8034.
We want a bite! Send your food news to bites@newtimesslo.com.