FILE PHOTO BY STEVE. MILLER
FUELED BY SERVICE AND CHOCOLATE: County Clerk-Recorder Julie Rodewald, pictured here in June 2102 and who's served the office for more than 33 years, announced she will step down from the post in January 2015.
Each election season, at least two things have been a constant in San Luis Obispo County: Politicians shamelessly pander to the public, and there are plenty of long workdays and nights for the county clerk and her staff.
But there won't be too many more of those seasons for Julie Rodewald, who's served as the head of the County Clerk-Recorder's Office for more than two decades. Rodewald, 59, announced on Jan. 6 that she won't seek re-election to the demanding post and will retire in January 2015.
"My term is up at the end of the year, and it just seemed like the right time," Rodewald told New Times. "I love what I do, and it's been such an honor to serve in this capacity—but the job can be all-consuming sometimes."
For years, Rodewald has welcomed New Times for behind-the-scenes looks at the ballot-counting process on election nights, her staff and cadre of volunteers working hard to get the results out accurately and as quickly as possible.
"The joke every year is that there's not enough chocolate to get us through the election—but there always is," she said.
Her office was also well known as a helpful resource for reporters and the general public alike.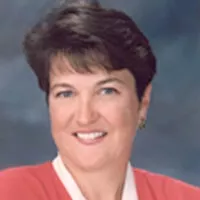 COURTESY OF SAN LUIS OBISPO COUNTY
"That's one of those things I look back on and attribute so much of it to my staff. It's how to work for a bureaucracy—because, let's face it, we are a bureaucracy—but without being a bureaucrat," she said. "It's about being helpful."
Rodewald said that she and her husband, SLO-based attorney Rick Rodewald, will remain in the area, as Rick has no intention as of yet to retire.
"I get to beat him to it," she said.
Since her announcement, Tommy Gong, Rodewald's assistant clerk-recorder for nine years, threw his hat into the ring for the June primary election. In a Jan. 6 press release, Gong wrote that a formal announcement of his candidacy will come in the following weeks.