Teens today are often accused of being entitled, materialistic, and impulsive—most of them spend money as though it grows on trees—but I think they've gotten a bad rap. They've been taught to spend.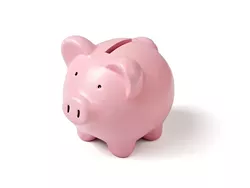 IF YOU ARE DISSATISFIED WITH YOUR OWN FINANCIAL SITUATION, BE WILLING TO ADMIT IT AND TEACH YOURSELF WHILE YOU HELP YOUR TEENAGERS. THIS CAN BE A POWERFUL LESSON FOR THEM.:
Since their days in a snuggly, they've watched adults buy ice cream, shoes, movie tickets, cell phones—endless purchases. Every magazine, billboard, and television show has been a marketing vehicle.
Taking away their allowances, restricting their budgets, or grounding them are only temporary, largely ineffective remedies. A different strategy is needed.
As a professional advocate for financial literacy, I conduct what I like to call the "new home economics class." Very few schools provide any financial education whatsoever, though that curriculum would profoundly benefit our children and ultimately the entire nation. It is up to parents to train children about money. Spending habits and beliefs form at an early age, and if we don't provide guidance, they'll fall prey to the messages in magazines, billboards, and television shows, imperiling their economic health as adults.
To build a solid foundation for your children, start talking to them about money when they are very young, be a role model, and help them establish good habits by providing responsible investment activities for their allowance. When children reach the fifth and sixth grades, they tend to be even more open to learning about money, and their inclination to role-play can help. Have them pretend to provide services or invent gadgets people (you) would buy.
Young teens generally lose interest in financial education because it doesn't seem fun or relevant at their age, but the lapse is short. When kids approach the age when they can drive and get a job, money becomes relevant again. Parental guidance is especially crucial then. Though they may seem resistant, do trust your information is getting through. And reach out to organizations that provide financial training to bolster your efforts. Moreover, if you are dissatisfied with your own financial situation, be willing to admit it and teach yourself while you help your teenagers. This can be a powerful lesson for them.
My top teaching strategies:
• Draw your children into your conversations about money. Include them when planning vacations or considering refinancing options. Explain credit-card statements and tell them about annual percentage rates, credit scores, and accrued interest. Describe your dreams and what you need to realize them.
• Expand their vocabulary. Develop a list of financial terms. Give them books about finances and have discussions about the contents. Read through the business section of the newspaper with them and find articles online to share.
• Share the concept of compound interest, so they can see how money grows. Introduce them to entrepreneurs and people who create passive income streams. Have them choose some stocks and follow their progress for a
few months. Let them help you plan the household budget.
• Teach them to "pay yourself first." Have them put at least ten percent of every dollar they earn or receive into a savings account, so they can watch it accumulate. This will help them establish one of the most powerful wealth habits.
• Let them make mistakes and let them experience the consequences. Don't bail them out. Be a guide and supporter, but allow them to fail, so they can learn to recover from failure. Give them opportunities to become self reliant before the stakes get too high.
It is a fact that children who are carefully taught about money avoid squandering it when they become adults.

Jan K. Ruskin lives in Santa Barbara, is the mother of three teenagers, and is a financial education advocate for Creative Wealth International. Send comments to the opinion editor at econnolly@newtimesslo.com.