After what feels like at least 10 lifetimes as a "newspaper" "columnist," I'm pleased to announce that fate has finally gotten off her lazy, wrinkled ass and opened my door to immense prosperity and fame.
Well, she hasn't yet, technically. But surely she will. Just four weeks ago, I ran a column full or predictions for 2015, each of which was every bit as authentic as that prediction in the jar in that one scene in that one movie about that boy wizard. On Jan. 13, Cal Poly President Jeffrey Armstrong released a statement that essentially proved that I'm 1) a prophetic genius who is 2) going to receive an invitation to become the fifth—and obviously most attractive—bobblehead on The View, issuing opinions to my much larger audience of adoring fans.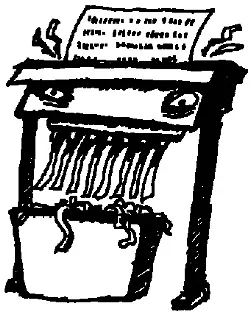 If you're not convinced, this is what I said way back when: "A Cal Poly fraternity will be associated with a scandal involving either rape, underage drinking, or hazing, and the community's going to be too tired of feigning shock and outrage to respond."
Lo and behold, not a full month later, a Cal Poly fraternity was apparently the site of an alleged sexual assault—the third such assault to take place at a Cal Poly fraternity in as many months. Of course, if you factor in a leaked Facebook post in which a Cal Poly fraternity member talked degradingly about the "hot young box" at a sorority, as well as incidents of binge drinking, hazing, and inappropriately themed parties—anyone else remember Colonial Bros and Nava-hos?—you don't exactly have to be Dr. House to figure out that the Greek system orchard has some rotten apples.
Personally, I'm just impressed that it only took three reported sexual assaults before Cal Poly administration decided to pump the brakes. Sure, there was some finger wagging and a party registration system that the Greeks predictably responded to with outraged guffaws about what upstanding and community-minded citizens they all were. But we all knew that a bunch of kids who thought "Colonial Bros and Nava-hos" was an appropriate Thanksgiving party theme weren't going to suddenly start following the rules just because the university administration created more of them.
Sure, we could have shut it down after the very first reported rape back in October. We could have taken every single member of every fraternity and every sorority, sat them down in a room, and explained in very clear and simple terms that they were suffering from a culture problem. That anyone caught engaging in abusive, misogynistic, homophobic, racist, illegal, Neanderthal behavior would be excised from the system and the university like an unwanted tumor. Instead, the campus police issued a list of tips to help women avoid getting raped.
Too bad the second rape victim wasn't paying attention to their advice, because maybe if she had walked confidently or used the buddy system she could have avoided what was undoubtedly the most traumatic experience of her young life. Too bad the second rape victim wasn't sufficient for the university to recognize there was a problem that couldn't be solved by party registration. Maybe if they had thought to include a box to check if a fraternity member was planning on raping someone, then the party could have been shut down and one young woman, at least, could have been spared what followed.
Instead, just a short time later, we had a third reported sexual assault. And three seems to be the magic number, because finally the university is placing all Greek organizations on "temporary social probation," meaning no social events for the next 30 days—possibly longer—while the disgraced Greeks "develop a plan to enhance our existing education efforts and programs and create safer social environments when organizations host parties."
If you ask me—and it's true that the Cal Poly administration didn't, but maybe they should have because I've been bellowing at the top of my lungs that the Greek culture is toxic, that the incidents that the administration seemed to regard as minor and even cute flare-ups of misogyny were systemic and dangerous—the Greeks are going to put on a good show of taking this all very seriously, the administration is going to call off social probation after 30 days, and nothing's going to change. I know this because the university's tone in the press release announcing social probation was almost apologetic. "We do not take this action lightly." "We have made the difficult decision."
It's as though the administration is under the impression that it answers to the fraternities rather than the other way around. Maybe it has something to do with the fact that President Armstrong was a member of Alpha Gamma Rho—the fraternity implicated in the second alleged sexual assault. And I'll wager my third-best gold tooth he's not the only big cheese over at Cal Poly who was a member of a fraternity. How can administrators enforce change if their sympathies lie with the system? And how can we expect the current generation of Greeks to enact change under duress?
If it were me, and I were laying down the law after three alleged rapes in as many months, I wouldn't apologize, and I wouldn't hint that everything would be resolved within 30 days. In fact, the entire system would be in danger of being shut down for the remainder of the academic year if not longer. Because you know what's more important than an 18-year-old's right to network over a keg? Everyone else's right to attend college without getting raped.
Shredder's concerned at the lack of concern from people who should be concerned. Send expressions of concern 
to shredder@newtimesslo.com.