SLO County will begin a new fiscal year without a chief administrative officer (CAO), as the Board of Supervisors concluded another closed session meeting (this time on June 20) without naming a successor to former CAO Dan Buckshi.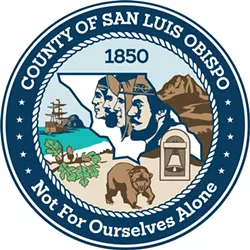 IMAGE COURTESY OF SLO COUNTY
WHO'S IN CHARGE? Despite meeting four times in closed sessions to discuss replacements for resigned Chief Administrative Officer Dan Buckshi, the SLO County Board of Supervisors has not named his interim replacement.
Buckshi officially resigned on June 15 to become the city manager of Walnut Creek. He announced his intention to resign on May 12.
The Board of Supervisors has met four times in closed sessions to discuss Buckshi's replacement since the announcement. Its next meeting is July 11.
Board Chairman John Peschong did not return a request for comment about the search from New Times before press time. Peschong said in May that the board would choose an interim CAO first, and then open a search for a permanent employee. It's unclear whether the search includes both internal and outside candidates.
Until a CAO is picked, Assistant CAO Guy Savage will have the role of "acting" CAO.
"They've made it very clear that I'm in charge," Savage told New Times on June 20. "It's no different than if Dan was on vacation."
Savage, who's served as assistant CAO since 2013, said he's interested in the permanent CAO job. He said he's not receiving a pay bump for taking on CAO duties for the moment.
"They're deliberating," Savage said of the board. "I support the fact they're having deliberations. It's an important decision."