PHOTO COURTESY OF 100 MONKEYS
MONKEY MADNESS! : 100 Monkeys, which features Twilight actor Jackson Rathbone (far right), plays Jan. 22 at Downtown Brew.
E
dward Cullen! If your heart just melted, check the pocket of your Hello Kitty
backpack—there's probably a junior high school ID in there, and when you signed it, you probably made a little heart symbol instead of dotting an "i."
Well guess what? Edward Cullen, or rather the actor Robert Pattinson who plays him, is not coming to Downtown Brew. Would you settle for Jasper Hale, or rather the actor Jackson Rathbone who plays him? Because his band 100 Monkeys is coming to Downtown Brew this Friday, Jan. 22 (7 p.m.; all ages; $8 presale or $10 at the door).
If you're having trouble remembering which vamp Jasper is, recall the scene when at a Cullen family gathering to celebrate her birthday, irresistible Bella Swan cut her hand, sending Jasper into a blood frenzy.
So what's up with 100 Monkeys? "The hundredth monkey effect generally describes the instant, paranormal spreading of an idea or ability to the remainder of a population once a certain portion of that population has heard of the new idea or learned the new ability," according to the band's press materials.
On Monster De Lux, tracks like "Robot Timberwolves" sound vaguely like Bauhaus. "Drunken Waltz" sounds like a boozy spin across Tom Waits' front porch. Fall in love with this band and you might be the hundredth monkey!
While we're talking Downtown Brew, here's what else is on its agenda:
Rock, pop, and soul singer Tyrone Wells plays this Thursday, Jan. 21, with Avanti (7 p.m.; all ages; $8 presale or $10 at the door). "My band, Avanti, a pop-rock band based in San Luis Obispo, has played with him in the past and we are back for round two!" said Michael Annuzzi. "It will be an acoustic night with some great musicians. Tyrone Wells is phenomenal, and opening the night is Jay Nash, another amazing singer-songwriter from L.A."
PHOTO COURTESY OF STRUNG OUT
PUNK ROYALTY! : Now celebrating their 20th year of delivering raucous punk to the masses, Strung Out will play Downtown Brew on Jan. 23.
Punk rock veterans Strung Out
return to the club this Saturday, Jan. 23
(7 p.m.; all ages; $15) in support of their newest CD, Agents Of The Underground
—their seventh full-length that also marks the band's 20th anniversary. "Think about it," directs their press materials. "Two decades in the underground with thousands of live shows, tours on five (5!) different continents, over a million records sold ... and they've managed to do it all while on an independent record label." The new record is tight, relentless, and filled with enough hooks to get your head bobbing on the first listen.
NeverShoutNever!, the alias of 18-year-old American acoustic pop musician Christofer Drew Ingle, plays Sunday, Jan. 24 (6 p.m.; all ages; $12 presale or $14 at the door). Ingle's first exposure came through the internet, where he achieved success on MySpace before issuing the Yippee! EP in 2008, the same year he was featured on MTV's teenybopper fav Total Request Live, where he performed his single "Bigcitydreams." More teen dreams at DTB!
Johnny Cash tribute act Cash'd Out returns to the club next Thursday, Jan. 28 (8 p.m.; 21-and-older; $10). The Man in Black would be proud.
Fast, loud, dirty, and wild!
"We play for 45 minutes, we turn our amps up loud, we climb around the stage, and we sweat," wrote Joe Mac from Bad Assets. "We don't play covers, and we don't do reggae or bluegrass. This is honest to god rock'n'roll, baby. Those douchebag fratboy types and overprocessed Poly Dollies may not get it, but it's not for them. This is for people who want to believe in something. People who want to experience something real. People who want something more than the
same old bullshit you hear every time you go out in this town."
Let's send Joe Mac as our ambassador to North Korea! He just managed to piss off 20,000 Cal Poly students and every club in town that's never booked Bad Assets! That is rock'n'roll!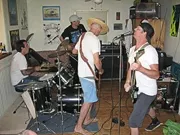 PHOTO COURTESY OF THE CARNIES
MORE GARAGE THAN YOU! : Relentless, fearless, and awesome thrash, punk, metal act The Carnies play Jan. 21 at Frog and Peach.
Joe Machamer, an Arroyo Grande native, blew town and moved to Portland for a while, then Memphis, then back to Portland, and now he's back in AG again. He did a short stint with a short-lived local band called Dirty Nails, and he's "now taking Bad Assets to every club, bar, and party that isn't afraid to 'get down.'" One of those clubs is the Frog and Peach, where Bad Assets
will play this Thursday, Jan. 21
from 9 p.m. till closing time. Local act The Carnies
will open the show.
Ah, The Carnies! They're the quintessential garage band: fearless, primitive, and drunk. If you like metal-tastic double lead guitars wailing like banshees or sea sirens or mystical chimeras, The Carnies is the band for you. Punk, thrash, and sludge awaits!
More music…
Music and images go together, so "Stranger's Story," an intimate night of pictures and songs, makes perfect sense. Singer-songwriter Brooke Brown-Saracino will perform with photography by Gregory Bartlett this Thursday, Jan. 21 at 7:30 p.m. in the Steynberg Gallery.
PHOTO COURTESY OF BLACKWATER UNION
HIRE THEM FOR YOUR NEXT WAR! : Blackwater Union, a new band in town, plays Jan. 21 at The Clubhouse and Jan 24 at the Frog and Peach.
There's a new band in town fronted by crazy, rough-around-the-edges mo-fo Jon Bartel. Called Blackwater Union
, they're playing a couple shows this week. See them this Thursday, Jan. 21
at The Clubhouse, with Anthony Roselli
opening the free, 7 p.m. show. Then they play on Sunday, Jan 24
at 8 p.m. in Frog and Peach, where they'll open for Sebastian Luna's new band American Dirt
.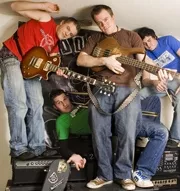 PHOTO COURTESY OF THE MELODRAMATICS
WHITE SUBURBANITE CALI REGGAE! : The Melodramatics play Frog and Peach on Jan. 22.
Can't get enough of the white suburbanite Cali reggae? Well, The Melodramatics
to the rescue! They play Frog and Peach this Friday, Jan. 22
. The Chico-based act is touring in support of its EP Hormone Therapy for Men
… er, no, wait. That's an ad on their Myspace page, Dirty Beach
! That's it. The quartet's motto is "Drop bongs, not bombs." They've got a trombone, which is cool. Okay, go get 'em, tigers!
PHOTO COURTESY OF BOB HARP
FOLK-TASTIC! : Alt.country, Americana, and folk music enthusiast Bob Harp returns to the Clubhouse on Jan. 22.
Alt.country, Americana, and folk music enthusiast Bob Harp
returns to the Clubhouse this Friday, Jan. 22
, touring in support of his second full-length album, Collecting Dust
, independently released in July 2009. "Collecting Dust
is a heartbreakingly, melodic journey through the heart and soul of American folk music that showcases Harp's raw talent and moody, twisted approach to love and relationships," according to his press materials. The 7 p.m. show is all ages and free.
L.A.'s Port hits Mr. Rick's this Friday, Jan. 22 at 9 p.m., bringing what's been called an act that's "well-rehearsed, gifted, and not afraid to combine ideas in order to take a chance at something new. People often refer to bands as 'they sound like…' or 'they are a cross between such-and-such.' First off, those people blow for trying to pigeonhole music. Second, Port are so distinct that they will make your ear realize them from any distance, like Prince or Rage or similar unique bands. Port was dynamic and brought in sounds that combined well, although it might not have seemed that way at first, a la the peanut butter and banana sandwich phenomenon." (The Easy Reader).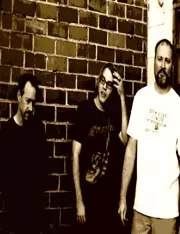 PHOTO COURTESY OF EVENING POST
READ ALL ABOUT IT! : Evening Post (pictured) plays Jan. 22 with The Booker Tease at Linnaea's Café, and Jan. 23 with Elliot Randall at The Pour House.
Tom Petersen of Evening Post
recently wrote to tell me about a couple local gigs they're having, Friday, Jan. 22
with The Booker Tease
at Linnaea's Café, and Saturday, Jan. 23
with Elliot Randall
at The Pour House. "Evening Post blends Kentucky crooner Ry Weller's unique musical vision with those of veteran East Bay musicians, creating a fresh addition to the East Bay music scene," explained Petersen. "Evening Post has developed a powerful set of road tunes, drinking songs, sea shanties, stories of lost love, and hard, passionate rock songs. Although deeply rooted in Americana, Evening Post's music reflects band members' involvement in numerous musical movements over the past two decades, including noise rock, post-rock, cow-punk, surf-music, and more.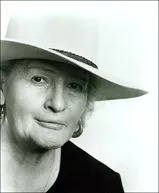 PHOTO COURTESY OF ROSALIE SORRELS
LEGENDARY LADY! : Rosalie Sorrels plays Castoro Cellars on Jan. 23 (her Jan. 22 Coalesce Bookstore gig is sold-out).
Even though the Rosalie Sorrels gig scheduled for this Friday, Jan. 22 at Coalesce Bookstore is sold-out, there are still tickets available for the Saturday, Jan. 23
, 7:30 p.m. Castoro Cellars show ($20; call 238-0725). This legendary Idaho folk singer will be joined by Ben Burdick
and Bill Lies
. She was recently awarded an honorary doctorate from the University of Idaho, there's a new Sorrels archive at UC Santa Cruz, and she's in a featured chapter in an upcoming book by Studs Terkel, who died in 2008. "The road to these honors has been long and hard, filled with twists and turns, joy, pain ... and a whole lot of living," say press materials. "Every rich experience is resurrected with profound clarity in her voice, one of the great and expressive instruments of American music." Sonnie Brown will interview The Rosalie Sorrels Trio
on "Song Town," this Saturday, Jan. 23
on KCBX 90.1FM around 2:30 p.m.
The Cal Poly Early Music Ensemble will perform works by Antonio de Salazar and his pupil Manuel de Sumaya, prominent composers of 17th and 18th century Mexico, at 8 p.m. this Saturday, Jan. 23 at the Old Mission Church in San Luis Obispo. Hear music as it was performed three centuries ago by this skilled, 16-member ensemble conducted by Cal Poly Music Department's Thomas Davies. Fellow Cal Poly Music Professor and noted California mission music scholar Craig Russell will introduce the works and discuss the connection between the two prolific composers. Cal Poly Harp Instructor Jennifer Sayre will join the performance for several pieces. Tickets are $12 for the public and $8 for seniors and students (756-2787).
One of the county's finest guitarists, Dorian Michael, will play "acoustic instrumentals from a relatively rootsy perspective and sings some blues tunes from an even rootsier perspective," at Linnaea's Café this Saturday, Jan. 23 at 8 p.m., he said. "It's been a year since I had my own gig at Linnaea's. Seems that every January I end up with a booking there. It's a good place to play. I think I'll make it a tradition."

PHOTO COURTESY OF POOR MAN'S POISON

TAKE YOUR MEDICINE! : On Jan. 24 check out Poor Man's Poison (pictured) with opening act Red Eye Junction at Mr. Rick's.
This Sunday, Jan. 24
at 2 p.m., check out Poor Man's Poison
with opening act Red Eye Junction
at Mr. Rick's. Poor Man's Poison is a four-piece acoustic act hailing from the Central Valley's tiny town of Hanford. They claim, "Tastefully detailed production, instrumental proficiency, and a heavy emphasis on songwriting." It is also worth noting that the group has completely shifted style from psychedelic funk to acoustic country folk. Red Eye Junction, as you no doubt know, is the most awesome chicken fried country act ever to rattle your brain and make-out with your girlfriend.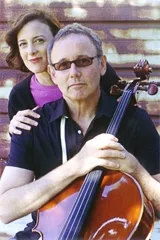 PHOTO COURTESY OF BOB & WENDY
COUPLES THAT PLAY TOGETHER STAY TOGETHER! : Fantastic folk duo Bob & Wendy (pictured) will be joined by amazing singer-songwriter Jody Mulgrew on Jan. 24 at the Steynberg Gallery.
Fantastic folk duo Bob & Wendy
will be joined by amazing singer-songwriter Jody Mulgrew
for a free 3 p.m. show this Sunday, Jan. 24
at the Steynberg Gallery. Inveterate performers Bob & Wendy took notice of up and comer Mulgrew when he fronted the Johnny Starlings. The three will perform separately and together, and because Steynberg has recently expanded its menu, which now includes beer and wine, it'll be a great place to spend a lazy Sunday afternoon.
Keep your eyes peeled for Mike Maguire, a solo artist who's been quietly infiltrating the local scene with intimate, crowd-pleasing shows at out-of-the-way venues. "I perform acoustic sets of Pink Floyd, Led Zeppelin, and Eric Clapton to contemporary artists like Jack Johnson, Dave Matthews, and Cold Play. Originals, too, of course." See him on Tuesday, Jan. 26 at The Dolphin Bay Resort between 5:30 and 6:30 p.m. He hopes to release a CD of originals this March.

Glen Starkey wants either less corruption, or more chance to participate in it. Contact him at gstarkey@newtimesslo.com.
CD Reviews
The Hot Rats—Turn Ons
Even rock'n'roll stars need an escapist fantasy. While Gaz Coombes and Danny Goffey made their fame with punk-pop UK outfit Supergrass, Nigel Godrich has been the go-to producer for the artistic endeavors of Radiohead and Beck. After all that heavy lifting, why not remember the simpler times and kick out some covers, right? The Hot Rats is a brash return to a garage rock explosion, with the recording hovering right below the red and energized like a crushed house party. With enough amp-overkill to require a trip to the fuse box, Turn Ons is a return to gritty rock. The Doors "The Crystal Ship" begins with the gentle piano refrain before blasting into a sludge of blues density. The revved up delivery of The Cure's "The Lovecats" is accentuated with Godrich's noise fiddling. Taking turns on Gang Of Four, David Bowie, Elvis Costello, and more, The Hot Rats may end up being a one-off, but it hits the primal nerve to rock with complete abandon.
Keb Darge & Paul Weller Present—
Lost & Found: Real R'N'B & Soul
With a focus on uncovering underground dance floor fillers from the '50s and '60s, BBE continues its compilation series with a tag-team of two legendary collectors. Singlehandedly, Keb Darge jump-started the revival of soul parties in the UK as a DJ, and further as a curator. For this collection, he found a mutual aficionado in Paul Weller, whose early musical acts (The Jam, The Style Council) merged rhythm and blues into the British beat music of the Mod era. Together, they dig through their personal vaults and sling an array of upbeat rhythm and blues that covers the rollicking, skronky saxophone jump-blues to the tambourine-bashing romanticism of Northern Soul. Though it's dotted with a few familiar names (Bobby Bland, Albert King, Big Mama Thornton), the brunt of the disc are names that will barely register, but are no less noteworthy. The backbeat on The Flirtations' "Stronger Than Her Love" would sit next to any Martha Reeves track, while Billy Watkins' "The Ice-Man" is a summery skip layered with innuendo. A solid collection for any fan of true soul.
—Malik Miko Thorne, of Boo Boo Records and mikovision.blogspot.com, where you'll find archived reviews and soundclips.