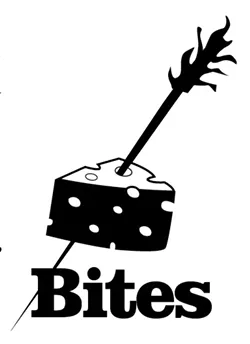 All the lights are hung along the roof, pets are curled up by your feet, and due to the significant drop in weather, we're all trying to find ways to keep warm. Light the fireplace, turn on the heaters, get the spare blankets out, and make your favorite hot winter drink.
It's the time of year when all the deliciously sweet beverage recipes come out of their boxes, each having its own personal spin on a wintertime favorite.
One classic that never seems to get old, no matter what age you are, is hot chocolate. It's good in a variety of ways: cinnamon hot chocolate, peppermint hot chocolate, cherry hot chocolate, raspberry hot chocolate, or even gingerbread white mocha hot chocolate, but after visiting a few local coffee and chocolate shops, one type of chocolate mix and drink seems to be the hot seller: Mexican hot chocolate.
If you're like me, and don't keep packages of chocolate in your cupboards, except for those Nestle or Swiss Miss boxes of pre-mixed chocolate powder packets for that occasional craving on a chilly night because they never seem to expire, don't run out to the store just yet. There's a quick and easy way to make Mexican hot chocolate from what you already have in your cupboards.
It's really quite simple; all you need is cocoa mix, milk, chocolate syrup, cinnamon and/or cinnamon stick, and some sort of chili powder, like cayenne.
Let's start off small, two servings to be exact. Use 1 cup milk, 1 cup boiling water, 3 tablespoons of hot chocolate mix, 1 tablespoon chocolate syrup, 1 teaspoon ground cinnamon, and a pinch of chili powder. Once this is all done, add or subtract to your liking. There are many recipes out there that add vanilla extract, a dash of salt, and nutmeg, all of which can be swapped out one way or another. Maybe even add it to your morning coffee to jump-start your day.
If making your own hot chocolate mix is too much work to add on to everything going on this holiday season, premixed powders, syrups, and flavored coffee can be purchased around town. Stop by the local shops first, like West End, or Linnaea's Cafe, and if they've run out of your desired mix, and their next shipment won't be in on time, there's always Smart and Final.
If you do have the time to make your own Mexican hot chocolate, or any specialty hot chocolate, and want to take that extra step of buying fresh chocolate to melt, see what Mama Ganache Artisan Chocolate, Rocky Mountain Chocolate Factory, or Splash Cafe have to offer.
Not only will you fulfill your sweet tooth with chocolate, but that little kick of spiciness will warm you up this holiday season!
We want a bite! Send your food news to bites@newtimesslo.com.