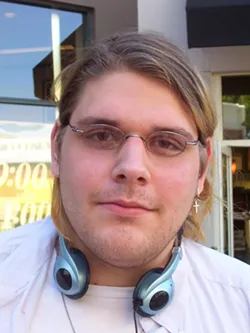 Jasy Witsch
psychology student
"You mean besides recycling? I walk a lot and take the bus – no car usage."
Sunny Sojka
microbiology assistant
"I try to limit my use of water and electricity, I drive a hybrid car, my boyfriend and I plant native plants, I recycle, and I don't use plastic or Styrofoam cups."
Herb Grantham
maintenance worker
"I recycle and I try to pick up trash."
Claire Lundquist
stay-at-home mom
"I try to use green products in my home. I try to follow the 'Reduce, Reuse, Recycle' rule. I walk or ride a bike, I take a cloth bag to the grocery store, and I bought reusable swim diapers for the summer!"