Marcella Gelman
retired
"We went to the edge of it, on Shell Road. I would keep it as the size that it is or even increase the size. There aren't that many national monuments, so what we have should be preserved."
Chris Meadows
business owner
"National conservancy is super important especially in a semi-urban community. When it comes to SLO locals that use the area recreationally and to explore, it would break away from the idea of open space at large."
Shoug Albahar
Cal Poly student
"It's part of student culture because everyone goes there every year. They shouldn't reduce its size for industrial purposes if that can be created anywhere else."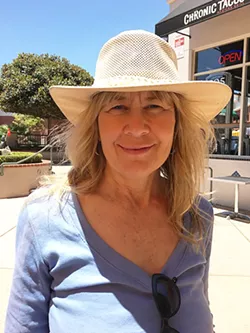 Amber York
educator
"Keep it wild."